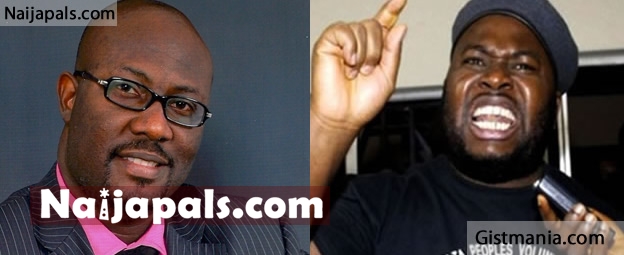 Former member of the House of Representatives and executive secretary of Anti-Corruption Network (ACN), Otunba Dino Melaye, yesterday in Abuja said he has instituted a court case against former Niger Delta warlord, Asari Dokubo for threatening to cause mayhem in the country if President Goodluck Jonathan is not re-elected in 2015.

He also accused President Goodluck Jonathan of trying to divide members of the Rivers State House of Assembly with oil blocks allocation to impeach Governor Rotimi Amaechi who has been at loggerheads with the president.

"This morning, my lawyers instituted a case against Asari Dokubo, all hands must be on deck to safeguard the integrity of Nigeria and its citizenry," Melaye said.

On the Jonathan/Amaechi face-off, he said, "we heard this morning (yesterday) that the president is trying to use oil blocks to woo members of Rivers State House of Assembly who are loyal to Amaechi. We will not allow personal interest to plan a manhunt and inducement of the legislators against the governor. We support the openness, frankness and independence with which Amaechi is confronting his personal political interest."

Melaye also challenged the presidency to come out openly and prosecute Amaechi if they have tangible criminal case against him or stop the unending harassment of the governor.

He said that "although the House of Reps has passed a motion that the State House of Assembly should be reopened, the police have locked down the place. We have seen the systematic approach of the president in hunting down any opposition against his ambition in 2015. We will do everything within the law to ensure the president does not use the powers of his office to blackmail or intimidate anybody.

"Today, it is Amaechi, tomorrow it could be Aliyu, Fashola or Kwankwaso. We are going to mobilise Nigerians against the oppressive tendency of President Jonathan," he said.
Posted: at 14-05-2013 03:00 PM (7 years ago) | Hero