Nigeria's Hollywood Actor Chiwetel Ejiofor And Supermodel Kate Moss Featured In US Vogue December Edition

Chiwetel Ejiofor and supermodel Kate Moss looking so dashing, breathlessly and beautiful in their feature on the December 2013 Issue of American Vogue in a spread set in Istanbul's lush landscape. The American Vogue's December 2013 issue also stars Jessica Chastain on its cover.

Meanwhile the supermodel takes to the streets of Turkey's much-visited city in an array of designer outfits, often accompanied by the Nigerian English actor. If i hadn't known better i would have selected them as matching couples.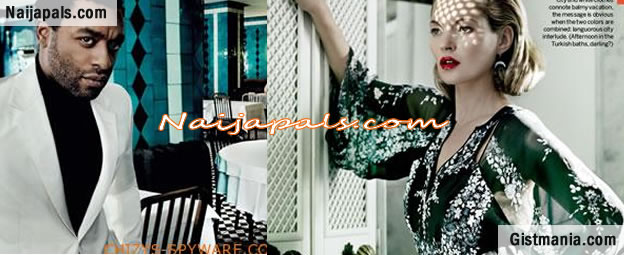 CLICK HERE FOR MORE PHOTOS