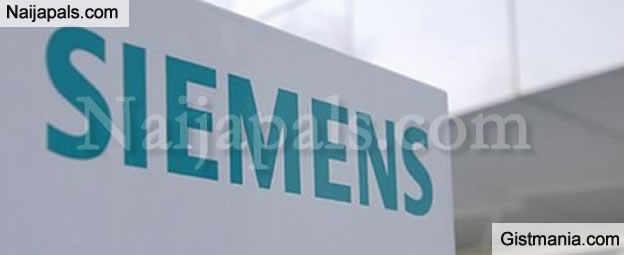 Rivers State Command of the Immigration Service, yesterday arrested two staff of Dresser-Rand Limited, a subsidiary of Siemens, a German multinational telecommunications company.
Messrs Douduo Sar and Lemuedo Neto, were arrested on the orders of the Controller, Rivers State Command, I. A. Haliru. Both men were arrested at Novotel Hotel, along Stadium Road, and detained at the immigration headquarters, at the federal secretariat, along Aba Road.

While Sar is from Senegal, Neto is from Angola. Sar and Neto were drafted to Nigeria by Siemens to coordinate the termination of the appointment of over 70 per cent of Nigerian workers, most of whom have been working with Dresser-Rand for over10 years.

Mr. Daniel Taylor, another expatriate, a Briton, who was has been invited by the immigration service is said to be making moves to evade arrest while arrangements are being made for him by some staff of Dresser-Rand Limited, to sneak out of the country this weekend.

Mr. Soalabo West, counsel to the Nigerian workers whose appointment are on the verge of being summarily terminated, was seen at the office of the controller, yesterday, morning. He confirmed the arrest of Messrs Sar and Neto by the immigration service.
It was learnt that Dresser-Rand, a Siemens subsidiary involved in oil and gas servicing, has a reputation for violating expatriate quota and local content laws.

A source stated that about 10 expatriates working with Dresser-Rand in Nigeria are doing so without the required legal documentation. West, who thanked the controller for his prompt intervention in the matter, called upon officers of the immigration service

Quote

"to rid Nigeria of all foreigners working in illegally in country and ensure that justice in all companies that are violating the nations expatriate quota and local content laws".
---