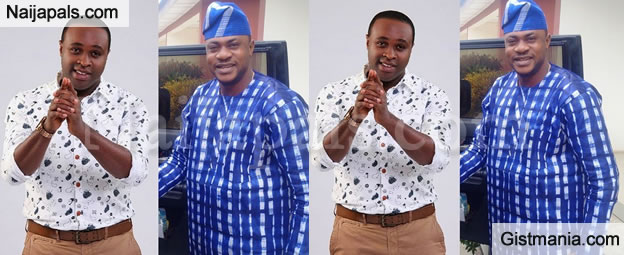 Femi Adebayo is a popular actor and needs no introduction .. Odunlade also needs to intro.....
Femi is very prominent in the Yoruba sector and has been making an incursion into the English genre of late..He has an LLM in Law and is also Special Adviser to the Governor of Kwara State on Entertainment.

In this exclusive interview with Broadway TV, the man whom many had pitched against Odunlade Adekola, another leading actor for several years says he would pick himself over Odunlade without flinching.


*Has anyone watched both men act and act accurately rate which one is better? they are both handsome but we are talking about ability to deliver their movie roles...remember this if you decide to rate them!
---