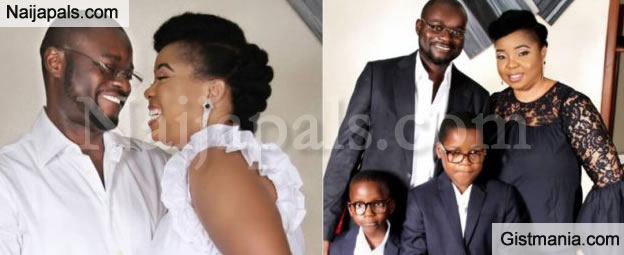 Meet Mercy Makinde, who was married to a man older than her father at just 18 years old and subsequently attempted suicide three times.


According to her;

Quote
'If you don't know my story, you won't understand my glory. Given out to a man older than my own father at age 18. Abused Physically, Emotionally, Sexually, Verbally and Mentally for 11 years. Attempted Suicide three times. Lost my Self Esteem, Confidence and sense of being. Was disconnected from family , friends, church and society at large.

But God came through! Rescued me from the valley of shadow of death! He gave me a second chance at life and marriage! Blessed me with a man that loves and cherishes me. He Restored all that I had lost over the years. Blessed me with two more children after it was said I will never have children again! He turned my Misery to a Ministry…my Mess to a Message!
On this day years ago, God compensated me for all the years of agony and pains and gave me Beauty for Ashes. I have plenty reasons to celebrate!"
Problem with this article? Please contact us
---