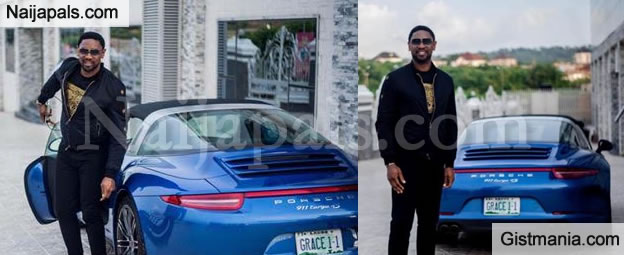 Commonwealth Of Zion Africa (COZA) Pastor, Biodun Fatoyinbo has taken to his instagram page to appreciate his beautiful wife Modele Fatoyinbo for standing by him through his trying period and the days of his little beginnings.

Biodun Fatoyinbo who is one of the most recognized ministers in Nigeria is known for his expensive lifestyle with his sense of style. He however revealed that it wasn't all rosy when he started his now thriving ministry. According to Biodun Fatoyinbo, his ministry started in Ilorin and it was just him and his wife going from home to home looking for people to preach to.



He also recounts how all he had was one pair of trouser and how his wife's shoes had holes in them.

Today, not only do they wear designer wears and shoes, they ride in the most expensive vehicles and pastor a world class church. The Pastor acknowledges that even though he always knew God would reward them, he wouldn't have been able to do it alone without his wife by his side.


---