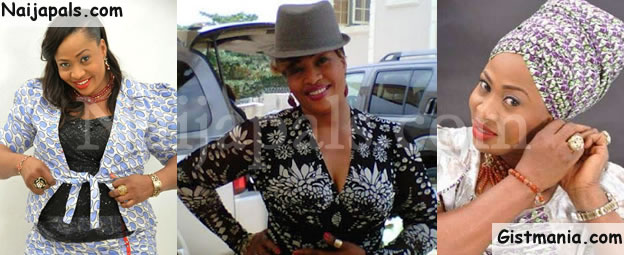 Actress, Aisha Abimbola aka Omoge Campus, died in Canada some few days ago and has since been buried. Her death was met with a lot of wailing and cries among her family members as well as colleagues in the movie industry.



Just as it is normal for every celebrity to be involved in the flamboyant lifestyle to befit their status as stars in the society, Omoge Campus in her lifetime also had her extravagant moment.

A video compilation of the beautiful moments the late actress was captured enjoying life has surfaced on the internet and one cannot just but get emotional about it as it brought back the memories of the times the actress was lively and full of life.



Watch the video below:




The actress will be missed for sure as she has been described by family members as the sole breadwinner of their family. It was reported that after the death of their parents, Omoge Campus assumed the role of the breadwinner in the family and was responsible for the upkeep of her siblings.





He said:

Quote

"We were all born and raised in Idumota, Lagos. We lost our parents years back and she had assumed the role of the breadwinner of the family. Aishat is a great personality in our family and we always prayed for her because she was indeed the pillar of support that our household had.

Before her death; she was someone who never joked with her family members and siblings at all. She was our mother and father and all. She will sorely be missed."


May her soul rest in peace
---