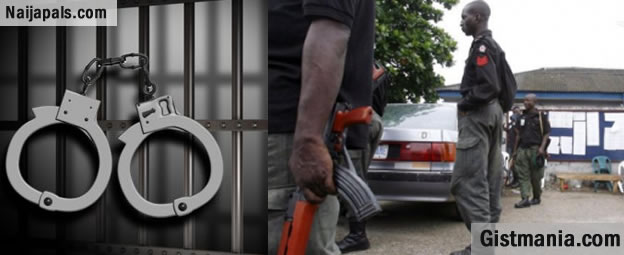 A 22-year old hotel bar attendant, Mr. Aniefiok Okon, has been sentenced to one-year imprisonment without an option of fine for using N191, 000 belonging to a hotel in Lagos to try his luck on NaijaBet lottery and lost the money. The incident happened at the popular Parliament Bar located at Aro Ojobe Street in Igando area of Lagos, where he was employed as a bar attendant.
Mr. Aniefiok Okon was said to have made sales for several months but did not render any account to the owner, Mr. Ken EbinEdia. He was rather making sales and was using the money to play the lottery. He had lost all the lottery games he had played to the tune of the said amount before the owner of the hotel discovered that he was not remitting the money.
Thus, an audit was carried out on the stocks and it was discovered that he had sold the drinks and converted the money for his personal use. He was then handed over to the police where he made confessional statements and revealed that he used the money to play Naija Bet and lost all.
He said that he had hoped to win good money from the games he played in order to raise money to procure a visa and travel abroad.
Okon was later charged before Ejigbo court for stealing and he pleaded guilty.
The prosecutor, Supol Kenneth Asibor, while presenting facts before the court said that Okon was employed and entrusted to manage the bar section of the hotel with assorted drinks handed over to him. He made sales but did not remit the money until the owner of the hotel discovered.
Mr. Asibor urged the court that since he had admitted and pleaded guilty, that the court should sentence him to serve as deterrent to others who may want to commit such crime in the future.
The Presiding Magistrate, Mr. T.O. Shomade, found Okon guilty as charged and sentenced him accordingly. He was taken into prison custody where he expected to serve and come out in the year 2019.
Published at:
11:01 AM, 19/07/2018 (7 months ago)
Author:

onuigbo felicia
Problem with this article? Please email reporter[at]naijapals[dot]com or visit our contact page
---