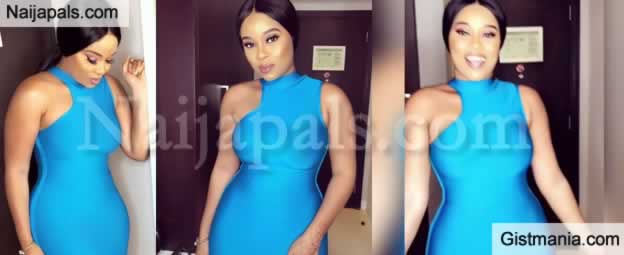 Onyii Alex rocked a blue skin-tight outfit that has advertised her alluring curves to the outside world. Onyii Alex is one of the Nollywood stars with the best physique. She has a flat tummy coupled with a balanced bum which appears to be one of her selling points.

The bum is well upheld by her round hips which produce a rhythmic effect each time she takes a walk. There are rumors that she went under the knife to boost the sexual appeal of some parts of her body.

Nevertheless, Onyii remains very hot.

---