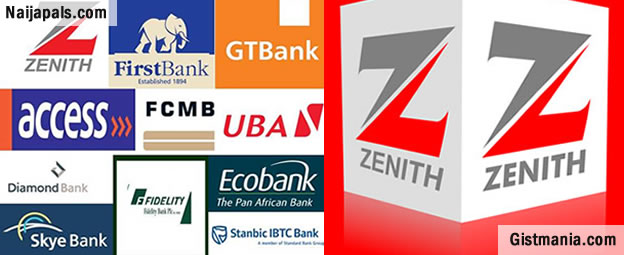 A Ponzi scheme operator who in just five months managed to convince about 15,000 Nigerians to part with over N30 billion has absconded with the deposits lodged mostly in five different accounts with the Guaranty Trust Bank (GTB). One of the investors in the phoney scheme, Emadu Efe Eva, transferred one billion naira from his/her Diamond Bank account to one of the GTB accounts owned by the Ponzi promoters, Micheno Cooperative, GTB 0346460004. The billion naira transaction was carried out in Lagos on 19th July 2018. The same Emadu Efe Eva made a total of seven investment transactions between 22nd June 2018 and 27th July 2018.

Other commercial banks that housed the Ponzi deposits included Zenith Bank (corporate account no-1015774733), Diamond Bank (account number 0103771684) and Stanbic IBTC Bank (account number 0026336328). The promoter, careful not to be seen as another 'MMM' disguised its operations as a Cooperative Society by name 'MMCS', Micheno Multi-Purpose Cooperative Society. It operated five bank accounts with Guaranty Trust Bank- 0262809804, 0346460004, 0346460028, 0346460011 and 0346460035.

Coming barely 15 months after the MMM ponzi scheme hit Nigeria like a tidal wave, devastating homes and marriages as it swept away billions of naira in family finances, personal savings and other funds meant for school fees or collected as loans, the newest 'MMM' presented itself to the ever gullible populace as Micheno Multi-Purpose Cooperative. Preliminary investigations reveal that Micheno is actually a portmanteau for Michael and Eno, possibly a husband and wife affair.

The Cooperative said its mission was "to create a system that empowers its members through provision of quality, diversified, innovative and market-driven financial and technical services and exceeding members' expectation".

Bank documents supplied by Zenith Bank reveal that Micheno's account with the bank has only two signatories, namely Mr Michael Uno Eke and Ms. Eno Queen Essien. Michael and Eno lent their first names to the Cooperative called Micheno. A joint petition written on behalf of "over 15,000 direct subscribers" states that sometimes in March 2018, the promoters of Micheno Multi-Purpose Cooperative Society obtained registration certificate for the Cooperative from the Federal Capital Territory (FCT) Registrar of Cooperative Societies. In June 2018, the promoters of the Cooperative put out advertisements inviting "unsuspecting members of the public to register and join the Cooperative. The names of the promoters and founding members of the Cooperatives were given as Michael Eke (President), Mbakara Aya (Vice President), Miss Eno Queen Essien, Miss Wendy Daniels, Efah Egba and Mrs. Rejunor Aya. Others are Mrs. Egan Adat Ben-Koko, Mrs. Ruth Bolu-Atte, Ekimini Archibong, Emem Harry and Barrister Tutu Ekeng.



Investigations revealed that the advert promotions targeting unwitting subscribers were done mainly through the "opening ceremony" held on 16th June 2018 at the Calabar International Conference Centre, billboards mounted in Abuja and Calabar, handbills, comedy/music shows and through referrals from trusted friends and family members. Other subscribers heard about Micheno from colleagues at work.

The official brochure of the MMCS scheme states its aim is to "coordinate entrepreneurs to poll private funds as a source of investment opportunities and credit for members." The brochure went on to say the Cooperative was to engage in eight fields of investment namely: "collection of savings, real estate, haulage and logistics, agriculture, entertainment and events, oil and gas, multi-level marketing and general marketing of goods & services".

The over 15,000 subscribers paid N10,000 each to pick what was called membership form. The subscribers were further invited to invest larger funds into the cooperative which will be invested in oil & gas, aviation, real estate and other high-end sectors to attract profit returns of 50-80% in 40 days.

Some of the highest subscribers to the scheme included Essien Raymond Ukpong who also unbelievably transferred a total sum of N360 million from his GTB account to another GTB account owned by Micheno Multipurpose Cooperative Society Ltd. Ndifon Ndim-Ejor of Cross River invested N63 million in the scheme.

Ayuk Kakore Egbe of Abuja on 3rd August paid N36 million into another of Micheno's bank account with GTB by name Micheno Cooperative Scheme Ltd while Wendy Daniel of Cross River deposited N70 million on 30th July 2018. Wendy made 15 additional payments into MMCS accounts between 26th June and 31st July, bringing her total investments in the scheme to N570 million.

Another is Onyi Chijoke of Calabar who on 4th August invested N4 million. Isah Benjamim of Kaduna on 27th July paid in N19.9 million; Ugochukwu Geraard Okongwu of Calabar paid in N6million on 4th June; Morphy Farms of Cross River paid in N15million on 25th June while Ukpe Emem Nathaniel of Akwa Ibom paid in N11 million on 30th July.

Other subscribers who deposited huge sums into Micheno Cooperative's bank accounts included

Mr. Abubakar Wakili of Abuja who on 26th June 2018 paid the sum of N8 million into Micheno Cooperative's GTB account from his own bank, First Bank. Udoh Paul Sunday of Lagos paid in N13 million in three transactions carried out on the 18th, 19th and 20th July 2018, all GTB to GTB transactions.

Odeyeuma Francis of Abuja paid in N9 million on 1st August; Ekpenyong Joseph Okon of Lagos deposited N5 million on 14thJuly; Sunday Chinagorom paid in N10.2 million;

Rubymarsh Energy of Calabar invested N10.2 million; Victor Essien of Uyo paid in N10 million on 9th July; Otobong Udofia of Uyo invested N7 million on 13th July; Mba Nnenna Esther of Calabar paid in N13 million on 11th July. Oqua Etim Asuquo of Calabar paid in N22.6 million. The payment was in two tranches recorded on 13th and 19th July 2018 while Dorathy Ada Pamou of Calabar deposited from her First Bank account, a total of N26.5 million in seven transactions between 29th June and 26th November 2018. The list is endless.

Endless Wait

Subscribers to the MMCS scheme, led by Adindu M. Ohawwe and Daniel Ojima, said the 40 days given for their investments to mature came and gone but they received no payments. No verifiable explanation was given. In the attempt to trace the Cooperative's funds, five different registered companies bearing the name Micheno were discovered. Checks at the Corporate Affairs Commission (CAC), show that they were all registered by Michael Uko Eke as his business enterprises. The companies are Micheno Ventures, Micheno Global Investment Limited, Micheno & More Business Limited, Micheno Oil & Gas Limited and Micheno Group of Companies Limited. While Micheno Ventures with address as 6 Noble Apartment, Parliamentary Road, Calabar, was registered 3rd November 2017, the other four companies were registered the same day, 30th April 2018. The four companies have the same address: 38 Parliamentary Road, Calabar.



It was also discovered in practical terms that all the Cooperative's accounts were operated by a sole signatory, Uno Michael Eke, with BVN 22178917780. The same Michael Uno Eke has several personal bank accounts which investors to his scheme claimed were used to warehouse funds diverted from the Cooperative's accounts. He has two accounts with Keystone Bank; one a domiciliary account, the other, a joint savings account with Essien Enobong.

Subscribers to the MMCS scheme decry what they call regulatory lapses of the Central Bank of Nigeria (CBN) and poor risk assessments by commercial banks which in this case turn them into "vehicle of fraud to the detriment of unsuspecting members of the public". In a petition sent to the National Assembly, the investors want the affected commercial banks to tell them "where the funds of the Cooperative were diverted to".

They also would want to know why no red flag was ever raised on Micheno Cooperative bank accounts. "If the influx of funds did not attract the attention of the apex bank, at least the volumes of monies (over N25 billion) moved out of the Cooperative's accounts within 2 months should have attracted the attention of the regulator", they pondered.

In efforts to speak with someone from MMCS, SATELLITE TIMES dialed some telephone numbers found on Micheno's promotional materials. One of the calls connected. When the receiver was asked if he was Micheal Eke, a male voice hastily replied, "God forbid". The receiver who was identified through the Truecaller app as MC Mbakara declined to comment on his relationship with Micheno. He excused himself from the phone conversion saying he was busy in the studio doing some recordings.

Another call was to Esther Isek, one of the female models whose photographs and telephone numbers had featured prominently on brochures, handbills and Micheno's other promotional items. She confirmed being a registered member of the cooperative. Esther said she put her money into the scheme with hopes of making high returns but soon after, it was one story to the other until her investment and those of many others were siphoned. Asked if she knew the whereabouts of Michael Eke, she replied, "The last we heard was that he is in custody."

When this newspaper contacted Michael on his mobile, it did not appear he was in police net. After his phone rang out for a second time, he switched it off.

(More Details Later)
Problem with this article? Please contact us
---