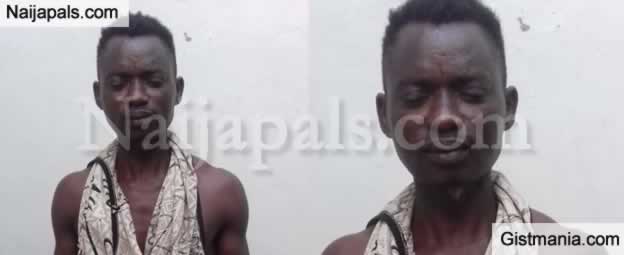 A man identified as Francis Joseph, 43 has reportedly had carnal knowledge of his friend's 12-year-old daughter in the Lugbogi area of Ondo in Ondo West Local Government Area of Ondo state.

According to reports, Joseph is married to four wives with nine children and he warned the little girl not to disclose what he had with her to anyone, or else she would die mysteriously.
A family source explained that the little girl was scared to tell her parent until she started bleeding in the middle of the night and was rushed to the hospital, Tribune reports.

Her words



Quote

"the 12-year-old girl was rushed to the hospital, bleeding profusely from the private part having been defiled and sexually abused, she is still in the hospital till now. "Her parent reported the incident at the Enuowa police station but to the chagrin of all neighbours, Joseph had left his home before dawn before the arrival of the policemen"


She, however, said that Joseph was arrested at a park in Ondo town on Thursday while trying to board a bus to Lagos and was subsequently handed over to the police.
Problem with this article? Please contact us
---