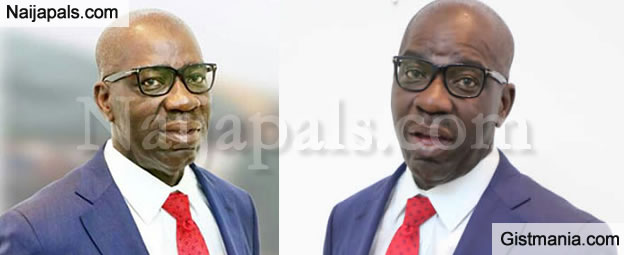 The Edo APC Coalition for Progress has hailed Governor Godwin Obaseki for outsmarting Comrade Adams Oshiomhole in the election of the Speaker and Deputy Speaker of the Edo State House of Assembly.

It said the current Edo APC political quagmire was meant to saddle Governor Obaseki with an Assembly that would act as a clog to the wheel of progress in the state.

The group said Obaseki however ensured the right persons who could deliver on democracy dividends got leadership position to avoid what happened to President Muhammadu Buhari between 2015 and 2019.

Chairman of the group, Mr. Peter Ologun, said there was a systematic plan to distract Obaseki.

Ologun urged President Buhari to call the national leadership of the party to order to allow Governor Obaseki focus on his duties and govern well.

He said the group would carry out street protest against any attempt by external forces to undermine the choice of the House on who lead them in the next four years.

According to him, "The Edo State caucus of the party followed the same pattern established at the national level and we witnessed a brazen violation of the instructions as open rebellion by members-elect across the state.

"Edo APC has been weakened under the present leadership at the National level and therefore everybody must be careful.

"It is an insult on the electorates of Edo State for the members-elect to turn coat and be parading themselves as boys loyal to a godfather in Abuja.
---