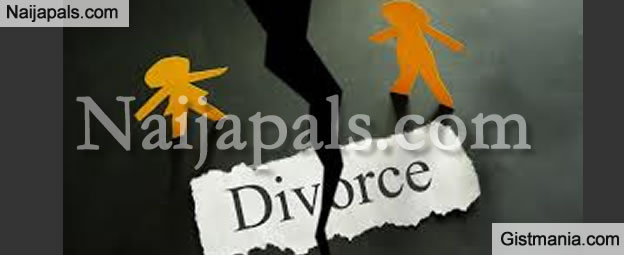 Ganiyu Abiodun had dragged his wife, Sola Ganiyu to Oja Oba/ Mapo Court C Customary Court, Mapo, Ibadan, Oyo State, praying that it end their 20-year-old marriage on accounts of irresponsibility, heavy drinking and infidelity.

The plaintiff also pleaded with the court if his prayer was answered to grant him custody of their six children in order that he might give them proper attention.

Sola did not agree to claim.

Abiodun stated in court: "My wife calls herself a prophetess but she does the unimaginable. Though from a Muslim background, she joined a church and eventually became a prophetess but her lifestyle fails to match that of her spiritual calling. My lord, Sola is nothing but a wh*re.

"Sola took to abandoning me at home. She would stay back in church for as long as 10 days, saying she was in the spirit. I often complained about this but she refused to change.

"She would always drink herself to stupour. She could drink two cartons of beer in a day. She would drink, become tipsy and start to misbehave. She never ceased to embarrass me. I reported her to her parents often but I noticed no change in her.

"My wife is a habitual liar. She always lied that she was going to church for vigil but would go and sleep with her lover. She would sometimes abandon me and our children for weeks and I would have to beg her to come back home for the sake of the children.

"My lord, Sola has no regard for me. She has the audacity to always bring home her lovers and introducing them to me.

"A woman like Sola can kill. I have, therefore, decided to move out of our home to avoid being cut short in my prime," Ganiyu stated.

"My lord, I'm not ready to leave my husband. Where do I go after being married to him for 20 years?" Sola asked.
It's true I take beer, but I do this to keep myself going.

My lord, Ganiyu denied me my conjugal right. He consistently starved me of s#x while he insisted on using condom any time we slept together which I don't enjoy.

"He lied that I sleep around. What I did was to seek a means of meeting my se#xual need. I approached a young man for friendship, paid and fed him to sleep with me and he didn't disappoint me," the defendant concluded.

Giving his judgment after he had heard both parties, the court president, Chief Ademola Odunade, observed that their marriage had broken down irretrievably.

Ruling, he dissolved their union and granted custody of their six children to the defendant. According to him, they are mature enough to take care of themselves.

The plaintiff was ordered to give the defendant the sum of N5, 000 to move her belongings from his house.
---
Posted: at 9-11-2019 01:55 PM (3 years ago) | Addicted Hero