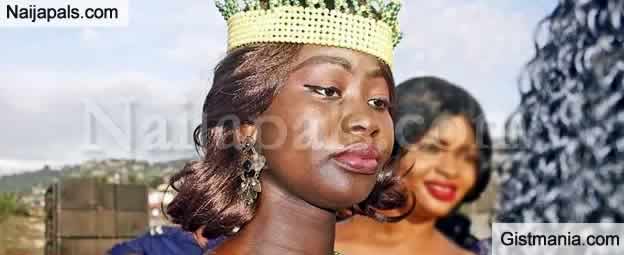 We have heard of prison pageant that are mostly held in South American prisons like Chile and Brazil where convicted female criminals are given some fun time by encouraging them to take part in a beauty pageant. Sierra Leone might be the first country in Africa to adapt such fun approach for prisoners, the conducted a beauty pageant named "Miss Correctional" which allowed convicted criminals across the country to partake in the beauty pageant.

The winner of the first edition held this year is a 20 years old convicted killer named Sia. Sia, who is also a single mum was convicted of manslaughter when she killed her partner. when speaking to BBC she said:



Quote

"It gives me hope and the crown makes me feel that I am out of prison. We know that when we eventually walk free, we will become better people,"


Sia also said she plans to return to school once she is released from jail! We hope Nigerian prisons can learn from this initiative.
---