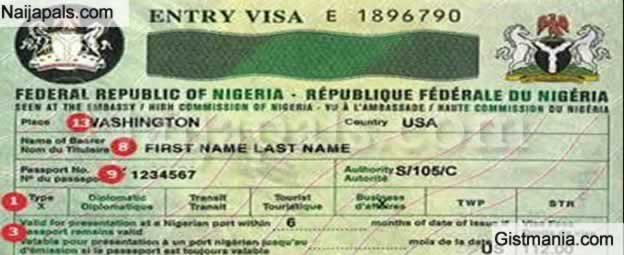 Comptroller of the Nigeria Immigration Service (NIS) in charge of the Murtala Muhammed International Airport (MMIA), Mr Abdullahi Usman, has disclosed that not less than 58,000 visas have been issued to foreigners at the airport located in the Ikeja area of Lagos State.

He stated that most of the visas were issued to foreigners coming into the country to invest in the economy, thereby creating jobs for citizens. He added that these visas were given to these foreigners on arrival into Nigeria through the MMIA from January 2019 to Thursday, December 5, 2019.

The comptroller noted that the visa-on-arrival procedure was targeted at investors coming into the country, which is Africa's largest economy, to do business as part of the Ease of Doing Business policy of the federal government.

"We have upgraded our visa on arrival from email-based to web-based to improve our services. Applicants can now log into the website and fill in their details and also get their approvals directly from there instead of using a third party which was what we were doing before because they have to send a representative here to process it.

"So, the increase in the issuance is to ease procedure and encourage more investors to come into the country to invest," the immigration officer told journalists when he received officials of Access Bank at the airport.

He further said the airport was now operating better than in the past, stating that the new Migration Information and Data Analysis System (MIDAS) has been installed at the airport.

According to him, this equipment has enabled immigration and border officials to process travellers more rapidly and professionally and as well make their border-crossing experience safer and more humane.

Mr Usman said this led to officials of the agency to stop about 150 Nigerians from travelling out of the country in the last four months in the fight against human trafficking.


---