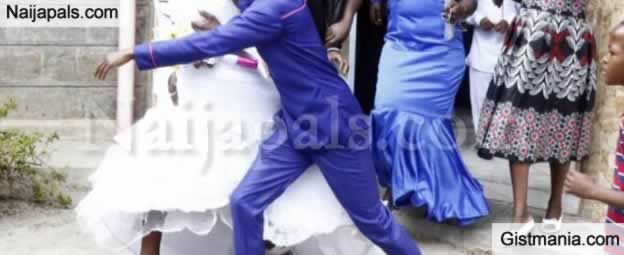 A Nigerian man took his girlfriend of three years to his own wedding ceremony, after lying to her that she was going to meet his family.
According to Twitter user, @_Oroboghene, the Nigerian lied to the lady that they were attending his brother's wedding, only for her to reach the engagement venue to discover he was the one getting married.
The motive behind his action remains largely unknown, but some social media users have claimed he did it as a revenged.

@_Oroboghene narrated;


Quote

How can you take your girlfriend of 3 years to the village to meet your family as per, it's your brother's wedding and everyone would be around… only for her to reach engagement venue and see that you're the one getting married?
This one is more then scum. It's wickedness.
This lady arrived on Thursday and he kept introducing her as "a good friend"… he was telling her to chill, that he'd do formal introduction when "everyone" is on ground.
I honestly can't believe it. I'm shook. Hanhan! Which level is this one?