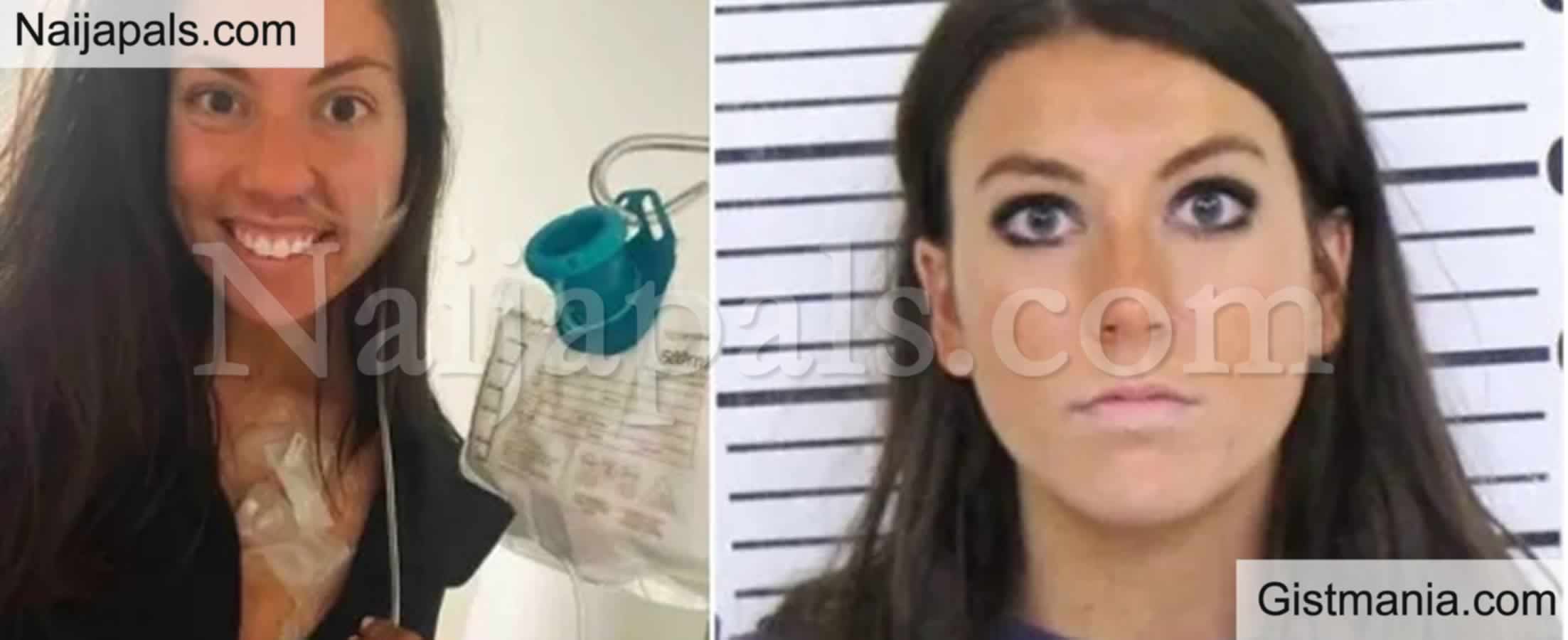 Police officers in the United States have arrested a woman for allegedly faked a cancer diagnosis to raise over $37,000 in donations on GoFundMe. The incident happened in Iowa. Madison Russo, a 19-year-old college student from Eldridge, Iowa, was arrested and charged with felony theft after raising tens of thousands of dollars on GoFundMe to fight what they are saying is a fraudulent cancer diagnosis.

Police were alerted to Russo when medical professionals reported discrepancies in her story. According to a story published in a local paper, the North Scott Press, Russo was 'diagnosed' late in 2021 with stage 2 pancreatic cancer. Russo claimed her diagnosis had an 11% survival rate. In the following months, she claimed she was also diagnosed with leukemia after the cancer moved to her blood. When the original story was published in October, Russo said she learned a week previously that she now had a 'football-sized' tumor on her spine.

The North Scott Press has since added a note to the story and published a follow-up story about her arrests and allegations of fraud. The entire time, Russo was documenting her experience on social media, primarily on LinkedIn and TikTok.

However, sleuths on social media began poking holes in her story and noticing strange discrepancies with how her chemotherapy was being administered. Still others found it strange that she could maintain a high GPA in college and an internship while in treatment for that serious of a diagnosis. Still others thought it was unlikely that she was not experiencing any physical side effects from the chemotherapy, such as hair loss.

In one strange TikTok video, Russo claimed she maintained her hair with the use of over-the-counter supplements and 'just not washing it every day.' Russo was arrested on January 23 and booked at Scott County Jail. She was held on $10,000 bond, according to court records. According to her arrest affidavit, investigators seized a number of items from Russo's apartment, including nausea pills prescribed to a family member and an IV pole and feeding bag filled with cotton balls.

A GoFundMe page for Russo's medical expenses was set up and gathered a total of $37,803 in donations. GoFundMe has a zero-tolerance policy for misuse of our platform,' the site stated. They are offering donors to Russo's page a full refund.
---
Posted: at 1-02-2023 02:24 PM (1 month ago) | Hero