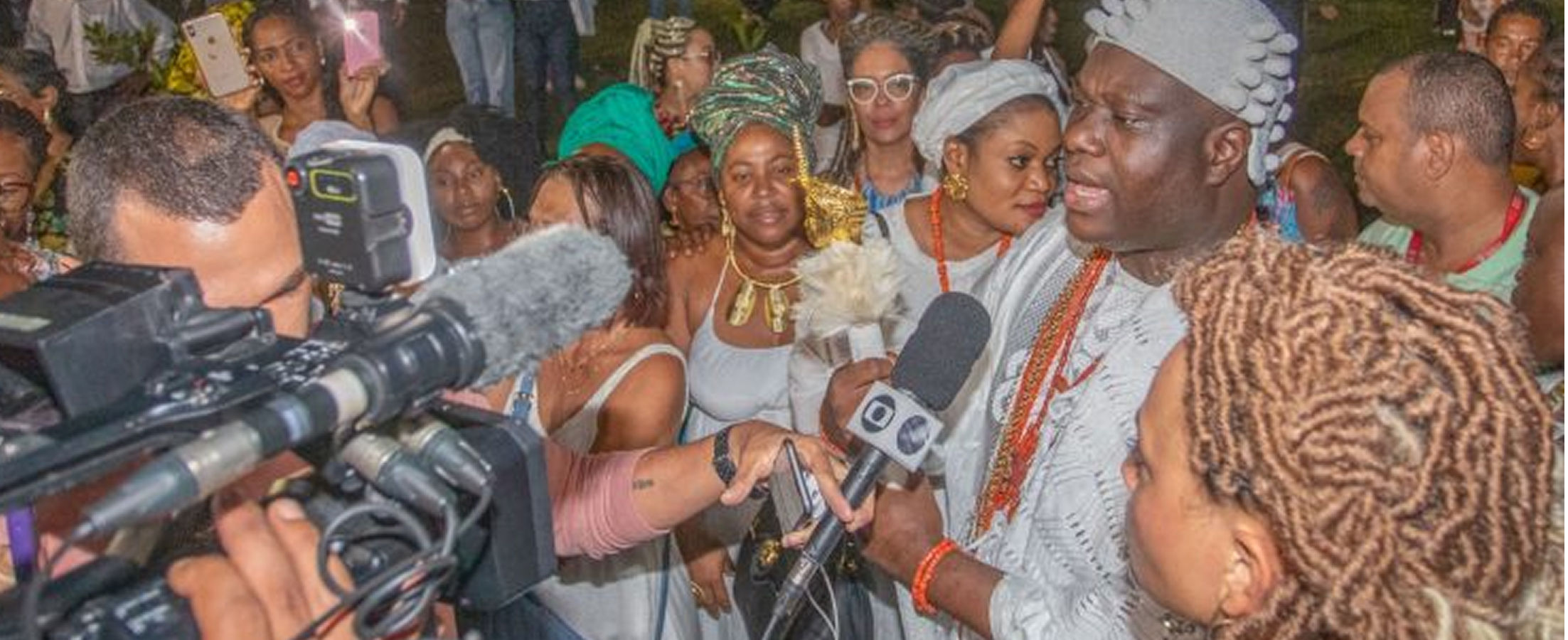 The Ooni of Ife, Adeyeye Ogunwusi, announced that Quilombola, an Afro-Brazilian settlement in Brazil that is home to many Yoruba people, is now recognized as a Yoruba territory. The declaration was made during the Ooni's recent visit to Brazil, at a ceremony held in the Quingoma community of Lauro de Freitas on March 19.

The Quilombola community is renowned for its history of housing Yoruba people who were forcibly taken from Nigeria during the African slave trade. The Ooni's recognition of Quilombola as a Yoruba community is seen as a significant step in promoting respect for African history and preserving the cultural heritage of both Brazilians and Yoruba people.

In a statement, the Ooni emphasized his commitment to preserving Yoruba culture and its values. He highlighted the community's deep connection to Yoruba traditions, including the worship of gods like Sango, Ogun, Yemoja, and Obatala, as well as their proficiency in speaking the Yoruba language.
The Ooni also noted that recognizing Quilombola as a Yoruba territory could promote bilateral trade between Brazil and Nigeria, as well as increase global awareness and acceptance of Yoruba culture. Overall, the declaration is viewed as a significant achievement in the ongoing effort to honor African heritage and promote cultural diversity.
---
Posted: at 23-03-2023 06:21 AM (2 months ago) | Hero