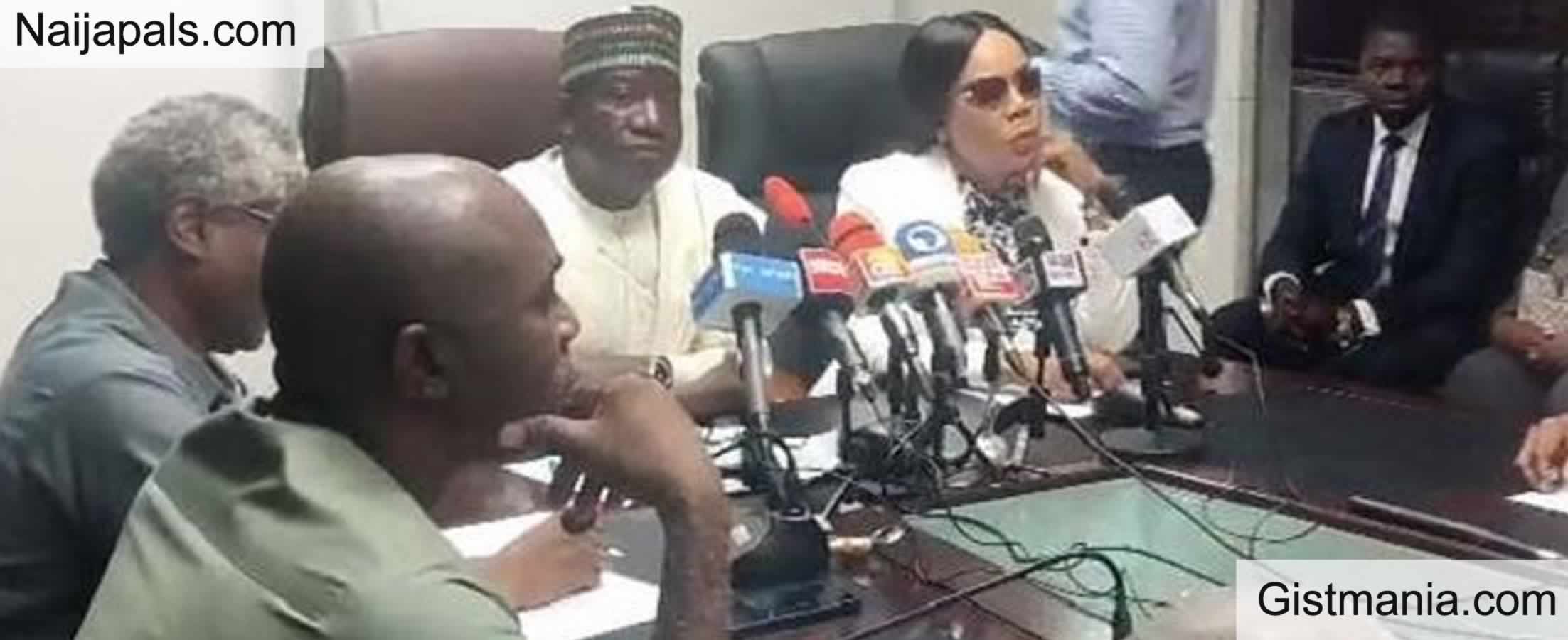 The meeting between the Federal Government and the Nigeria Labour Congress (NLC) on Monday, September 18, 2023, over the promised palliatives after fuel subsidy removal failed to produce the desired results.

Minister of Labour and Employment, Simon Lalong had called the meeting to address some of the issues raised by the labour union as reasons for its proposed strike.

Addressing journalists at the end of the meeting, Lalong praised the NLC for its advocacy for the welfare of workers.

"I fully acknowledge and appreciate the invaluable role the NLC plays in championing the rights and welfare of our workers.

"Your dedication and tireless advocacy have been critical in shaping a fair and inclusive work environment and ensuring the wellbeing of our workforce, he said.

While urging the union to recognise the economic realities of the country, the minister said he understands the grievances that prompted their agitations.

"We acknowledge the valid grievances that have fueled the recent labour crisis, and we are committed to addressing them in a just and equitable manner.

"We must also recognize the economic realities that confront us. As we address the concerns of our workforce, we must be mindful of striking a balance that promotes economic growth and secures sustainable progress for our nation," Lalong said.

Meanwhile, during the meeting, the NLC President, Joe Ajaero expressed his displeasure about how the government handled the palliative scheme amidst the subsidy removal policy.

He explained that the two-day warning strike the NLC embarked on earlier in September was necessitated by workers' frustration, adding that despite the strike action, the government has not yet met any of the demands the workers raised.

"We had a meaningful discussion on issues relating to our demands. We equally discussed frankly issues bordering on the coup plotted and executed by the Nigerian Police against the NURTW, which had led to the sideling of the democratically elected leadership of the union. Both parties agreed to express concern about.

"This is one sore area that the Nigerian Trade Union is not ready to compromise is that coup must be condemned, whether it is in Niger, whether it's in Congo, whether it's in Mali or whether it's in the trade Union movement in Nigeria," Ajaero told journalists.

On the specific issues addressed at the meeting, the NLC president said the NURTW crisis was discussed. He added that there was no agreement on other fuel subsidy-related issues.

"On the other issues, you can see that there were no agreements on any, there is no CNG anywhere and refineries are not working neither gas," he said.

"Nothing has been done on the issue of wage award and cash transfer or the ASUU issues. However, we believe that between now and the next few days, when the ultimatum expires, something will happen."

Ajaero said an indefinite strike would commence if no progress was made before the end of the ultimatum the union issued to the government.
Posted: at 19-09-2023 08:23 AM (2 months ago) | Addicted Hero