Boko Haram has gone sophisticated now, having a website, using spies and all of that. They are surely giving the SSS a good run for their money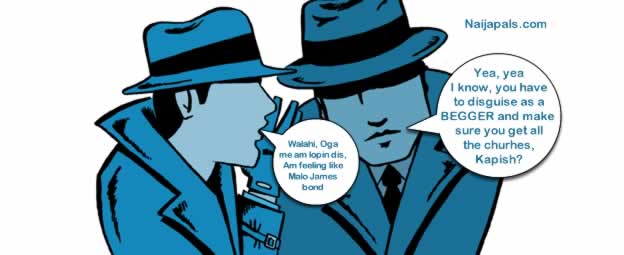 A suspected member of the Boko Haram sect was, on Saturday, arrested by security conscious members of the public while he was trying to locate "the biggest churches" in Ibadan, Oyo State.
The suspect who pretended to be a physically challenged beggar, was arrested at Omitowoju area, off Salvation Army Road, Ibadan, in Ibadan North-West Local Government Area of the state.
We learnt that the suspect had approached a group of people to beg for alms, when his mobile phone rang. When he brought it out from his pocket, the quality of the handset caught the attention of his would be benefactors, who became curious and suspicious, wondering how a beggar came to be in possession of such an expensive handset.
Unfortunately for the supposed beggar, one of those he begged for alms, could speak the Hausa Language with which he was conversing with the person at the other end and this reportedly gave him away.
When it dawned on him that his handset had attracted the attention of the people, he quickly moved away while still speaking with his caller.



But unknown to him, the person who could speak Hausa Language among the people, followed him so he could hear the conversation between the supposed beggar and his caller.
The man later disclosed that the "beggar" was telling his caller that he was still going around to locate the big churches in Ibadan for possible attack.
The "beggar" was consequently pursued, arrested and beaten and a roving motorcycle (popularly called okada) was chartered to take him to the Mokola police station.
Unkown to the people, the supposed okada rider was a policeman, but was in mufti.
We further gathered that the suspect's handset, which had N13,000 credit, further fuelled the suspicion that he must have come to Ibadan for a special assignment.
When contacted, the state Commissioner of Police Moses Onireti said it was meant to cause confusion in the state, saying that the man arrested was not from Boko Haram.


Reported by Tribune
---
Posted: at 1-08-2011 12:22 PM (12 years ago) | Addicted Hero