For killing his own father over a piece of fish, one Opukeme George, a native of Tuomo in Bomadi Local Government Area of Delta State is to spend the next 20 years in jail, a Delta State High Court, Asaba yesterday ruled. The convict was said to have accused his father of stealing his piece of fish, a situation that resulted in a scuffle between the two. During the trial, Opukeme had admitted before the court in a confessional statement that he accused his late father of stealing the said fish, stating that it was his father who attacked first with a cutlass.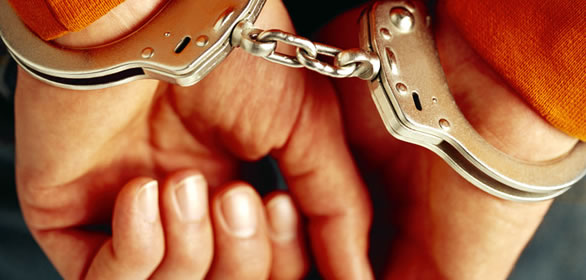 The convict also informed the court presided over by Justice M.O. Omovie that he overpowered his father in self defence and thereafter inflicted several machete cuts on his head and other parts of his body, which led to his instant death. Justice Omovie, who delivered the judgment found Opukeme guilty of the manslaughter charge preferred against him and subsequently handed down the sentence.


In a related development, another Delta State High Court on Tuesday sentenced a 31-year-old bus driver, Ndubuisi Onwe to 50 years imprisonment with hard labour for armed robbery. Onwe, a native of Ebonyi State was found guilty of the two-count charge of conspiracy to commit armed robbery and armed robbery preferred against him by the prosecution.


He was sentenced to 25 years each for both counts, which would run concurrently. The convict with others now at large had on December 14, 2011 at the Onitsha Bridge Head within Asaba Judicial Division robbed one Emeka Obidor of a Mitsubishi L-300 bus with registration number XD 129 WER at gunpoint. The bus, which belonged to one Morah Chinedu, was later found in the possession of the convict at No.0 1, Nwachukwa Duluozor Street, Idemili in Ogbaru Local Government Area of Anambra State after five days.