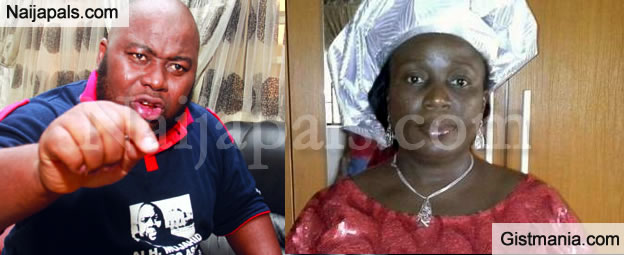 Niger – Delta activist Asari Dokubo's wife, Hajia Mujahidat Daba Dokubo-Asari, is known for her controversial Facebook posts.
In her latest commentary, she criticizes Buhari, stating that he can't lead Nigeria to the "promise land).
Read the post:
Nigerians wants a messiah that will take them to the promise land but definitely it is not Buhari cos his hands are tight he who goes to equity must go with clean hands . Buhari has the most corrupt politicians in his cabinet as friends and political leaders, sponsors etc and such he can not fight corruption, for him to fight corruption he must start with those people around him since he cannot do that then whatever he is doing now is called witch hunting . All the appointment he has made so far are lopsided and im not wrong, if i call him president of northern Nigeria, and friend of corrupt southern politicians.
---