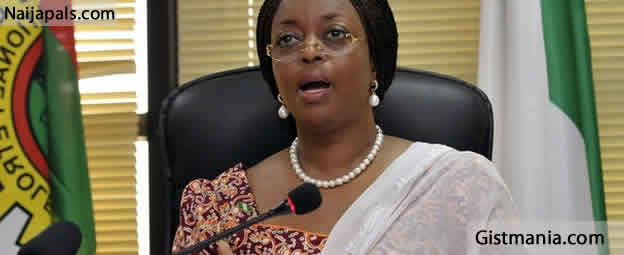 A source with authoritative information on the meeting told SaharaReporters that the US Justice Department provided President Buhari with a dossier listing numerous participants in the theft of several billions of dollars. US authorities also pledged to offer further documents on condition that Nigerian prosecutors demonstrate a focused and determined effort to pursue ethical and serious prosecution.

Our source revealed that the documents submitted and promised by the US disclose how Mrs. Alison-Madueke and her cohorts used several offshore accounts to move money between Switzerland and Germany.

According to our source, the name of Kola Aluko featured prominently in the discussion and documents. Mr. Aluko, a player in the oil sector who was picked by Ms. Alison-Madueke as a front for some of her more egregious deals, emerged in the last five years from relative obscurity to become one of Africa's richest people.


Mr. Aluko, who fell out with the former Petroleum Minister after he reportedly started dating former superstar model Naomi Campbell, has acquired a stunningly expensive yacht, a retinue of Rolls Royce cars, other expensive cars well as multi-million homes and apartments in such locations as London, New York, and Dubai.

Our source explained that US law enforcement agents, including the Federal Bureau of Investigation (FBI), spent more than two years on the investigation that uncovered a pattern of obscene theft of billions of dollars of Nigeria's oil revenues. An FBI field officer in Abuja reportedly played a key role in the investigation of Ms. Alison-Madueke and her self-chosen collaborators, including Mr. Aluko.

Our source disclosed that the US Justice Department officials at the meeting indicated that they would be reluctant to sustain their collaboration with Nigerian authorities unless the Buhari administration set some process in place to identify and fire corrupt judges from the Nigerian judiciary.

A confidante of Mr. Buhari told SaharaReporters that, after leaving the meeting with the US Attorney General, at the Blair House guest house of Mr. Buhari, the Nigerian president vowed that he would take decisive steps to rid Nigeria of corrupt judges to ensure the success of his anti-corruption agenda.

Last week, during his US visit, Mr. Buhari publicly accused unnamed former ministers of President Goodluck Jonathan's administration of stealing up to one million barrels of crude oil per day from the Nigerian people. In official speeches and media interviews, the Nigerian president also restated his determination to go after corrupt officials, regardless of their political affiliation.
---
Posted: (5 years ago) at 24-07-2015 08:04 AM | Hero