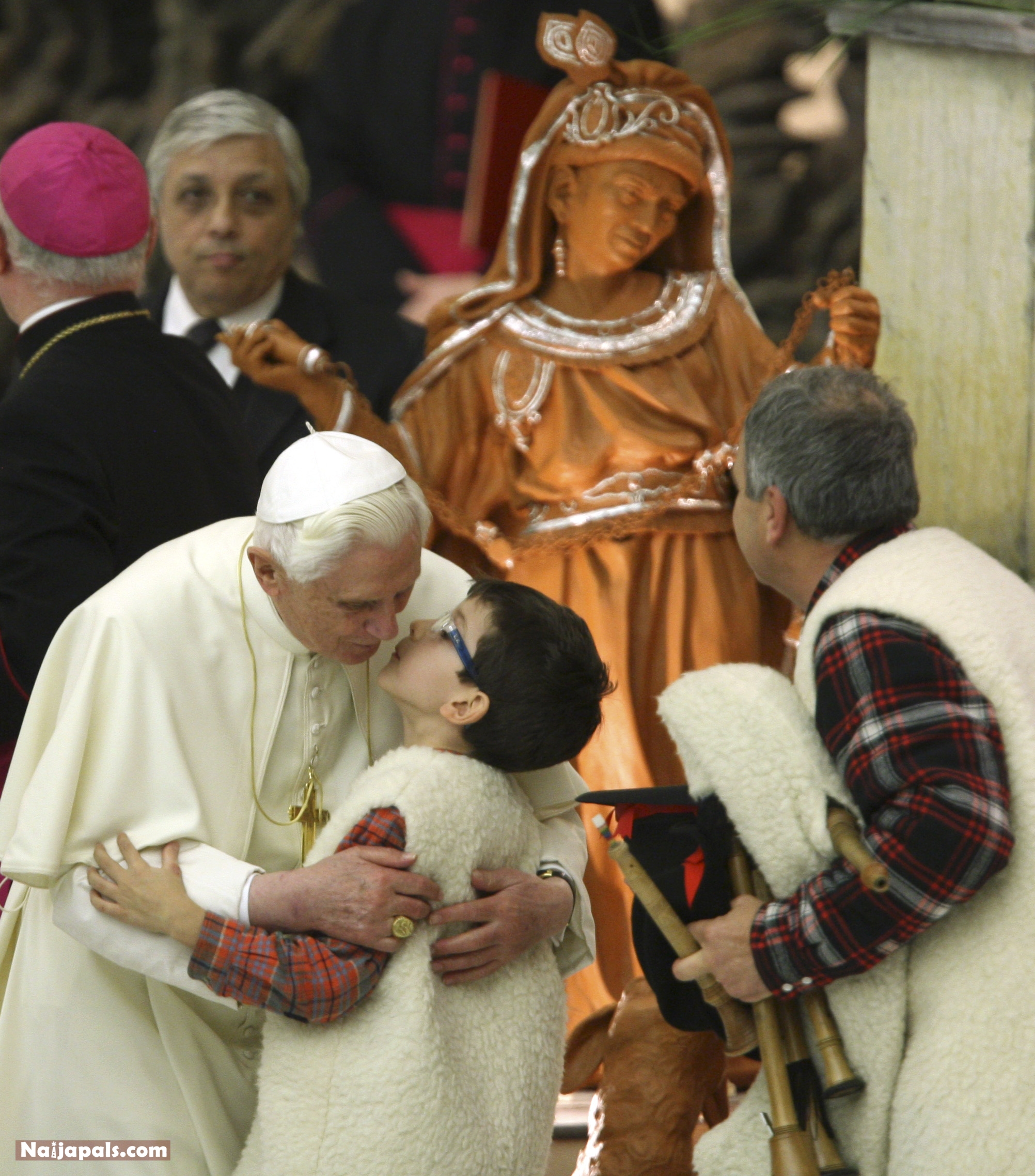 Germany's justice minister says a Vatican secrecy rule is complicating prosecutors' probes of segxwal abuse of children by Catholic clergy in the pope's homeland.

The Vatican says it won't comment on Minister Sabine Leutheusser-Schnarrenberger's criticizing what she called a "wall of silence."

The minister in a German radio interview Monday cited a 2001 Vatican directive requiring even the most serious abuse cases to be first investigated internally.

Scandals over segxwal abuse by Catholic clergy of minors and cover-ups by church hierarchy have exploded worldwide in the last two decades, most recently in Germany and the Netherlands.

The scandal in Germany broke in January when an elite Jesuit school in Berlin admitted the systematic segxwal abuse of its pupils by two Roman Catholic priests in the 1970s and 1980s.

The Jesuit order has said that so far around 120 people have come forward alleging abuse.
News reports said the abuse may have occurred while Msgr. Georg Ratzinger, brother of Pope Benedict XVI, was serving as choirmaster at the school. But the Regensburg Diocese said the cases occurred in the late 1950s, while Msgr. Ratzinger held the post from 1964 to 1994.

Meanwhile, a report into alleged past abuse at a monastic school in Ettal, near the Swiss border, said that minors "were massively abused over decades, segxwally, physically and psychologically" by several monks. And on Sunday new accusations came to light against a nun at an orphanage in Berlin who allegedly molested children throughout the 1950s and 1960s. The nun withdrew from the order in 1986 .


Posted: at 8-03-2010 05:43 PM (12 years ago) | Upcoming