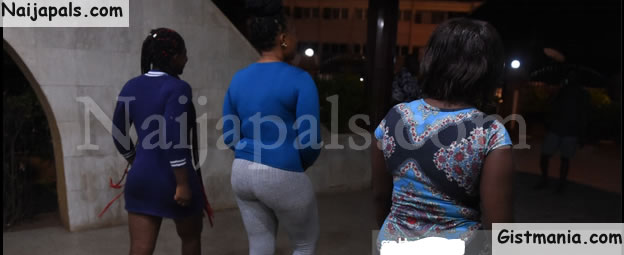 A 26-year-old nursing mother, Mrs. Adetola Adelani, has told detectives how one of her friends, Jackie, lured her to a hotel in Ajah to be kidnapped. Adelani, who was allegedly kidnapped on April 30, regained her freedom on May 15, after her abductors withdrew N126,000 from her husband's account through his Automated Teller Machine (ATM) card in her possession.

The victim told police detectives she had left home about 1:00 p.m. on April 30 to buy petrol when she received a call from Jackie to meet her at City Spice Hotel, Ajah.

Briefing journalists on the incident, the state Police Commissioner, Imohimi Edgal, said: "On reaching the hotel, she met Jackie with someone she introduced as Ahmed Olaoluwa. Her friend then collected a whitish powder substance suspected to be cocaine from Olaoluwa and gave to the victim to sniff, claiming that it would be good for her.



"She sniffed the power and became weak. In her state of stupor, she was led by Olaoluwa and one Muri Adeleye, who later joined them to a United Bank for Africa (UBA) Automated Teller Machine (ATM) gallery in Ikota, where she was made to withdraw the sun of N126,000 for them from her husband's account.

"She was kept in City Spice Hotel, Ikota, for 24 hours and was later moved to Mirage Hotel. She was again taken by the suspects to withdraw more money only for them to realise that the account has been blocked.

"This made the suspects to collect her phone and detain her for two weeks hoping that the account would be unblocked for them to get more money."

On why the account was blocked, Edgal said the victim's husband suspected something was amiss after he received debit alert of N126,000 from his account and his wife's number was not going through.

"After calling her mother to find out if she was at their residence in Surulere and got a negative response, the victim's husband, Michael Salawu, was said to have gone to the nearest bank to block his account," the police commissioner added.

When the nursing mother was not seen till about 7:00 p.m., Edgal said her mother lodged a complaint at the Anti-Kidnapping Unit and an investigation commenced.

He said: "Two suspects Ahmed Olaoluwa, 41, and Muri Adeleye, 29, were arrested on May 19, at Mirage Hotel, Ikota. They confessed to the crime. The victim's phone and carious charms were recovered from them."
---
Published at:
06:27 AM, 22/05/2018 (10 months ago)
Author:

Mister Jay Wonder
Problem with this article? Please email reporter[at]naijapals[dot]com or visit our contact page
---