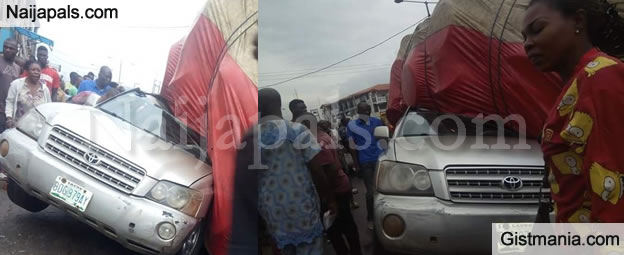 In what had been described by eyewitnesses as nothing short of a miracle, one Mr Fidelis Omoruyi and his daughter, Omon, escaped death after a lorry loaded with heavy duty tyres crushed their Toyota Highlander SUV.

The accident occured at the busy Akpakpava Road, by First East Circular Junction, on Wednesday morning, September 6.

Fidelis Omoruyi and his daughter said they had stopped at God Is Good Motors transport firm by the junction to deliver a parcel when suddenly they heard a loud noise as the truck crashed into their vehicle.

An eye witness who gave his name simply as Osasu, condemned poor attitude of Government Agency responsible for the maintenance of roads in Benin, saying that the bump which allegedly caused the accident has caused many others.


---