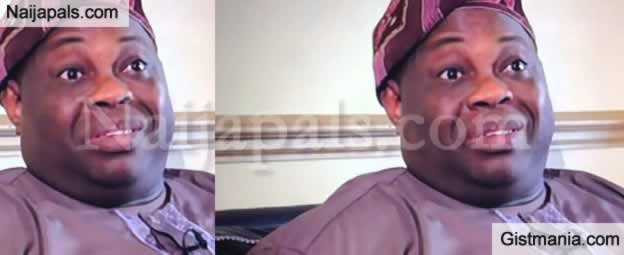 Dele Momodu has been busted by fact-checkers for propagating fake news for a second time within a space of one week.
The 58-year old announced that an American man had announced his support for Senator Iyiola Omisore who is contesting for the position of the governor of Osun state.
Uncle Dele shared the video via his Twitter account and it garnered thousands of views.
Checks by a political activist, Kayode Ogundamisi showed the video was doctored online through a website that creates multimedia advertorials for as low as $30.


Uncle Dele later admitted the news was false after hundreds of Nigerians attacked him on social media. He claimed the senator involved sent him the video via Whatsapp.
Last week, Uncle Dele also corroborated the report that the anti-graft body, EFCC blocked seven bank accounts belonging to the family members of Senator Ademola Adeleke of Osun state including that of his superstar nephew, Davido.
At the upper week, Uncle Dele also broke the news that billionaire oil mogul, Femi Otedola had confirmed to him that he was joining the governorship race in Lagos State. This has apparently turned out false.
The Nigerian social media space has been awashed with intense fake news with social media users not backing down anytime soon in the odious act.