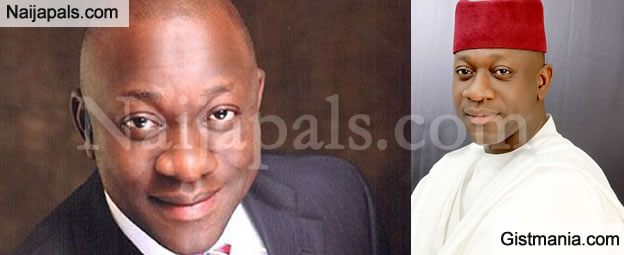 The Kano state police command has arrested Abdulmumin Jibrin, a member of the House of Representatives, over the attack on the convoy of Senator Rabiu Kwankwaso.

The motorcade of Kwankwaso who is of the Peoples Democratic Party (PDP) was reportedly denied passage through Kofa village by suspected thugs said to be working for the APC, after which a deadly clash ensued.

Speaking during the Independent National Electoral Commission (INEC) briefing in Abuja on Friday, Abubakar Adamu, inspector-general of police, said the lawmaker was arrested after he was fingered in the violent attack.

He said: "In Kano, we all know there was a problem in Kano. Two people were killed and the vehicles were burnt down because of a clash between party supporters.

"And police had to move in, make arrest of people committing this crime on the scene. And in the course of making arrests, one of the suspects happens to be a candidate in the election.

"Do we leave him because he is a candidate? I think he should defend himself. That is why he was arrested. This is a country that obeys the rule of law."

Aminu Gwarzo, running mate to the PDP gubernatorial candidate, had alleged Jibrin's loyalists were behind the attack.

Hon Jibrin is a known loyalist of President Muhammadu Buhari and convener of the Parliamentary Support Group which has repeatedly pledged alliance to the president.
---