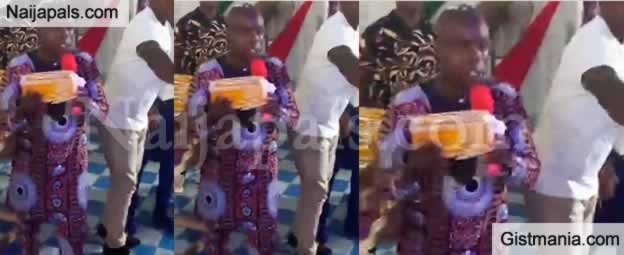 A popular man of God has fed his church members by sharing anointed bread during service.

A popular man of God, Bishop Iboyi has been seen on camera distributing "anointed bread" during a service in Delta State.

It was gathered that the occasion was in commemoration of the fourth year anniversary of the Bishop's divine escape from kidnappers' den.

Bishop Godday is the General Overseer of Overflow Chapel, Delta State.

Bishop Iboyi shares annointed bread

See how Nigerians reacted:

Oluwasaeon: "These Pastors keep breaking new grounds."

Jaymichael: "Na wao! Na wetin Akpan no go see for inside Afang soup."

Jesusjnr: "At least he's not selling it but giving them for free."

Whether annointed or not is another matter entirely but one thing for a certain is that it is bread.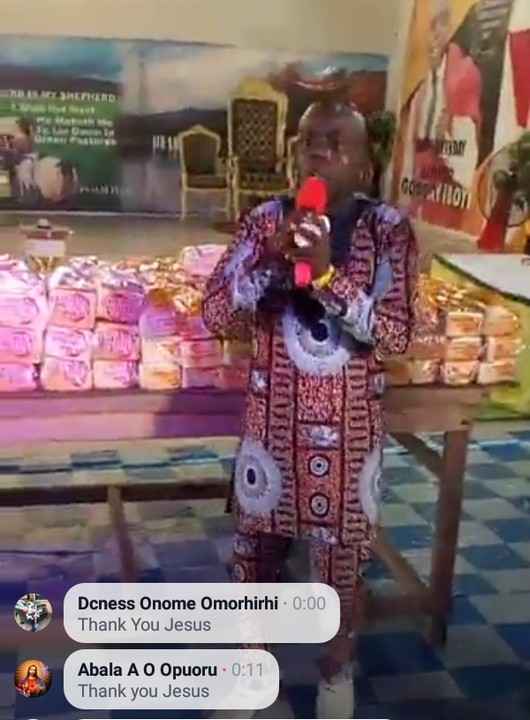 And Jesus fed the crowd with five loaves of bread and two fishes, so this is closer to what Jesus did.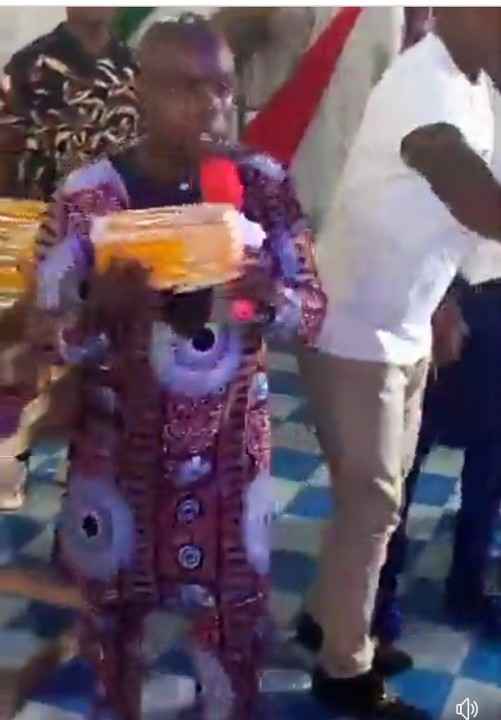 Quote

Mark 6:41-44 (KJV)

41 And when he had taken the five loaves and the two fishes, he looked up to heaven, and blessed, and brake the loaves, and gave them to his disciples to set before them; and the two fishes divided he among them all.
42 And they did all eat, and were filled.
43 And they took up twelve baskets full of the fragments, and of the fishes.
44 And they that did eat of the loaves were about five thousand men.

God bless."



StrikeBack: "Annointed bread. Most likely three days old bread"

LordPsalm: "This isn't Christianity FYI"

Watch video below:



---