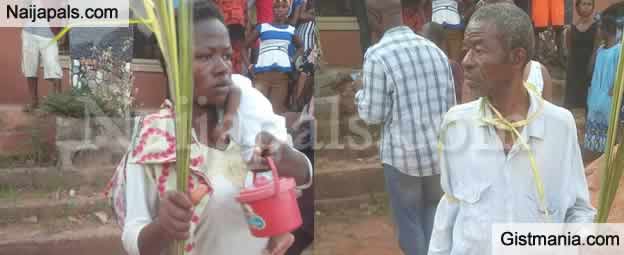 A man who is believed to be in his 70's have been banished with daughter and grandchild in Okija community, Nnewi Anambra State.

According to a facebook user who shared the incident with photos said:

Happening now at Okofia Otolo Nnewi, the location of the unizik college of health.

This man from Okija impregnated his own daughter for the second time,

now they are asked to leave Nnewi.


---