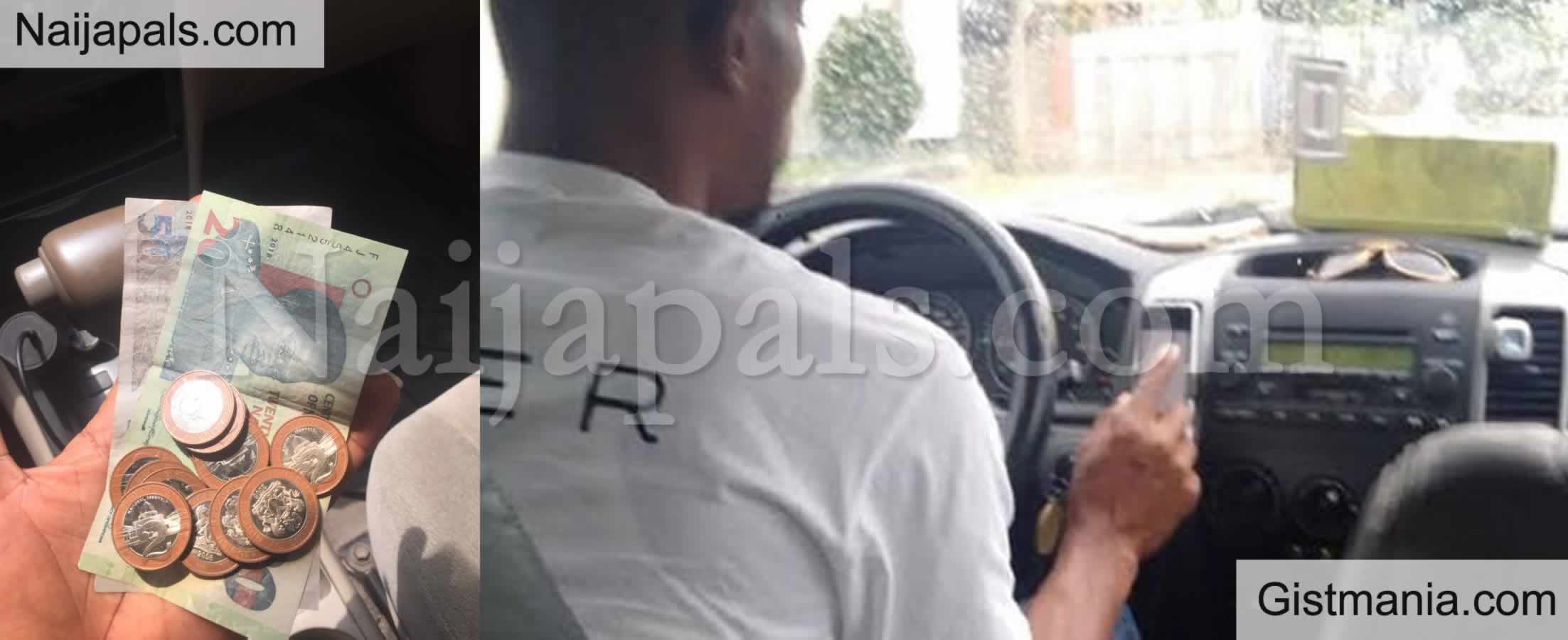 A uber Driver has taken to his twitter page to shame a lady for asking for her N100 balance

The uber driver who goes by the name @uber_that on twitter reveals he gave the lady a 70 naira note and gave the remainin 30 naira in coins

he wrote:



Quote

I picked this rude rider 2day, her fare was just N400, she gave me N500 & was insisting on collecting her N100 change. Lol, I was ready for her. I gave her N70 in notes and N30 in coins. She turned the money down and said she will report me to Uber. Go ahead dear, Coins na money.



I picked this rude rider 2day, her fare was just N400, she gave me N500 & was insisting on collecting her N100 change. Lol, I was ready for her. I gave her N70 in notes and N30 in coins. She turned the money down and said she will report me to Uber. Go ahead dear, Coins na money. pic.twitter.com/pkO7nqywjH

— Your Celebrity Uber Guy (@uber_that) February 26, 2020