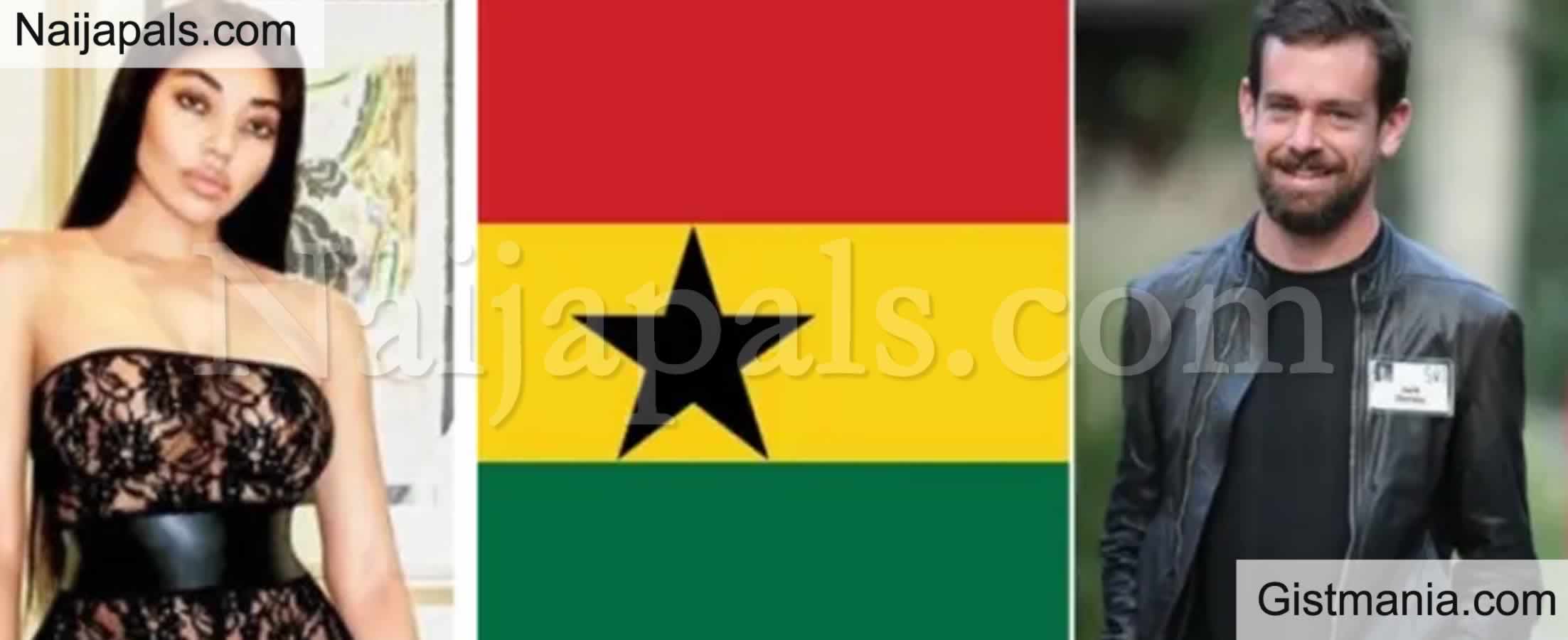 Cameroonian entrepreneur and fashion designer Dencia has fired a troll who says Africans will sell the Twitter HQ set up in Ghana if put in top positions.


Recall that Dencia had made a case for Africans as Jack Dorsey announced the opening of the app's African headquarters in the Republic of Ghana, saying the black employees should be paid well like Americans are being paid, and put in top positions at the HQ.

Showing up in the comments section, the tweep who calls himself the Savage God thinks blacks heading the HQ will be a bad idea. "If they give da top position to a African he gon sell da company wit da politician's", @savagegad tweeted.

Firing back, Dencia wrote, "And this is the black man's problem, the black man. Always looking at your own people in a bad way & negative light. This mentality is disgusting that's why everyone treats Africans like shit cuz u all think so low of yourselves & of each other. Reset ur brain sir".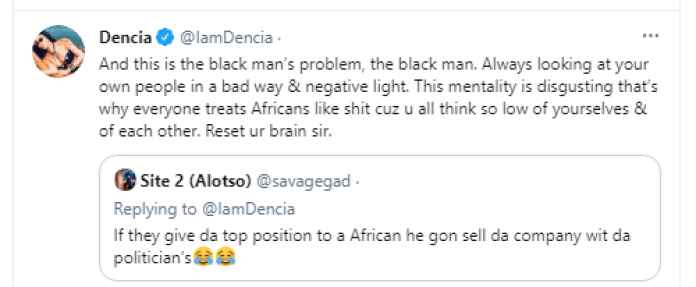 Posted: at 13-04-2021 02:03 PM (1 month ago) | Upcoming