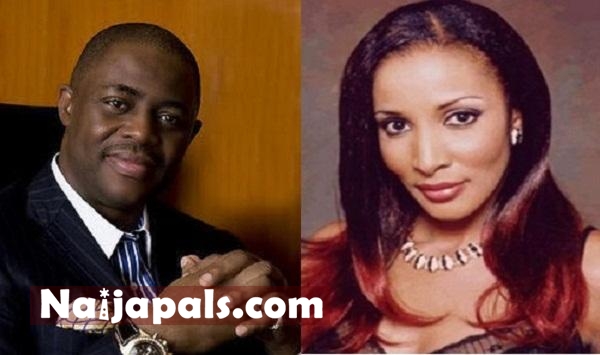 Ms Kemi Olunloyo, the controversial daughter of a former Governor of Oyo State, has declared her resolve to expose dirty secrets of the alleged relationship between Femi Fani-Kayode and Bianca Ojukwu because Bianca is saying that she never had any intimate relationship of any kind with him.
Here are what the controversial Kemi had to say :
"Nigeria's Ambassador to Spain Mrs Bianca Ojukwu lost two babies for Femi Fani Kayode during our days in UK.

They planned to wed. "Ask their parents, some in the heavens above. At least Govenor Onoh and his wife Caroline were happy at the time.
The first baby was miscarried (Act of God) and the second she #ABORTED! This is what really broke them up.
Femi wanted his BABY and he left HER! "I will keep telling the truth as Bianca needs to STOP saying she NEVER MET him!!!"
Ms Kemi Olunloyo.