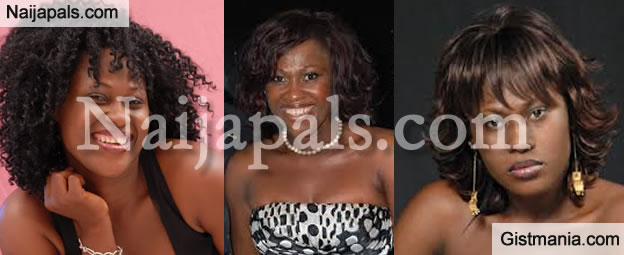 With 2 days to go to the general elections, it is safe to say that tensions are high!
A few days ago there was upload on Facebook, after actress Uche Jombo made a statement about the child trafficking, the current political situation in the country and a message she received about General Muhammadu Buhari's wife – Aisha Buhari being 35 years old. The allegations of Mrs. Buhari's age was made by Sarah Obozuwa, Founder of the Edo Women for Change (EWC) who said, "Aisha Buhari was born on September 29, 1979. As of today, Mrs. Buhari is only 35 years of age. She was married to Buhari in August 13, 1989, at the age of 9."
Because Uche reposted the message & what followed was complete mayhem with some accusing her of bias for reposting a statement that accused GMB of being a paedophile.
See her post after the jump


When she came under attack for her comments. She said that her comments were about advocacy for women and she has never collected money from any political party.


She later deleted post and wrote,
I hate what politics has done to Nigerians!
I deleted my previous 'political' posts having read through your comments…I don't ever want my page to become where people insult each other online in the name of political party. I stand corrected!
For the record Aisha Buhari is not 35 years old. She was born on the 17th of February 1971, making her 44 years old. She got married to General Muhammadu Buhari on the 2nd of December 1989, she was 18 years old and 2 months shy of her 19th birthday. She had her first child for GMB at the age of 20.
She was young, but perfectly legal.
WHAT'S YOUR TAKE ON THIS?
---
Posted: at 26-03-2015 10:37 AM (6 years ago) | Hero