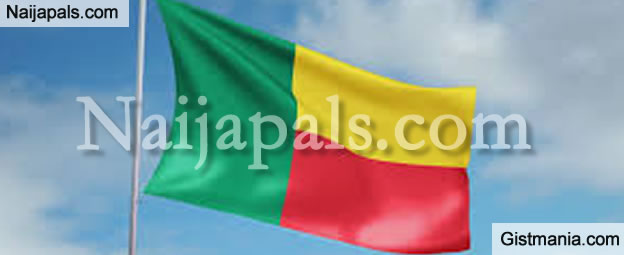 According to reports, Benin Republic has taken over 16 communities in Kwara State, Nigeria. The neighbouring country is said to have erected its flag of annexation in the Nigerian communities. Nigerians have reacted to the news with shock via social media. Read Twitter comments below:



Quote

Dolapo Aina @DolapoAina
Woke up to
Benin Republic
.....
Hoisted her flag on 16 villages in Nigeria?
It is a dream;
Someone is in stupor





Quote

Mr Izu @proudlyjoe
Benin Republic knew D kind of president we have, it's obvious he is ignorant of our border boundaries, an opportunity 2 claim more landmass.





Quote

Jokey @NjokuIkechukwu1
Even common Benin republic is taking Nigeria's communities




Quote

Nobody @Rujo_
If this Benin Republic saga is true,it means our neighbours perceive weakness and want to take advantage. It is time Nigeria stopped 1/




Quote

Village Teacher @Amourab
Benin Republic? Like seriously?




Quote

Radiyah @rallie234
PMB should address this issue of Benin republic fast o, b4 it gets out of hand. Chad too fit wan invade soon




Quote

Offi$hal @DOFFISHAL
God,even Benin Republic are invading us now. When a lion breaks it's leg, antelopes will begin to pay him visit.




Quote

Benin republic hoisting ITS flag in kwara state? When should we have borders in this part of the world? First BAKASI now this!!




Quote

RelationshiT!!! @faruktambz
What is wrong with Benin Republic??? The country that I can mention its citizens names' one by one, now they're lookn for Naija's trouble...