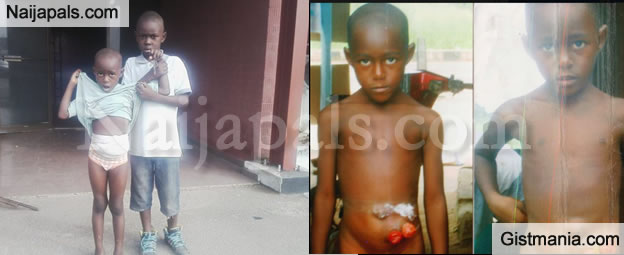 Pictured is a 4-year-old girl identified as Favour Lawal who was born without the anus. According to reports, the little girl who excretes from an opening below her abdominal region, is said to have lost her mother, leaving her 7 year old brother to take care of her while their Iron Bender dad Mr. Abimbola Lawal who is always at work.
According to reports, Favour's issue have deprived her brother education because he needs to always be with her. Their father have severally been sent home from sites because of her persistent stooling, which he must abandon his duties take care of.
The young girl is set undergo a surgery which will enable her have a real anus.
Favour needs your help to undergo this surgery. Call her father on 08187810012 or visit the corporate affairs office of Imo Broadcasting Corporation IBC, Akanchawa Road. Owerri Imo State.