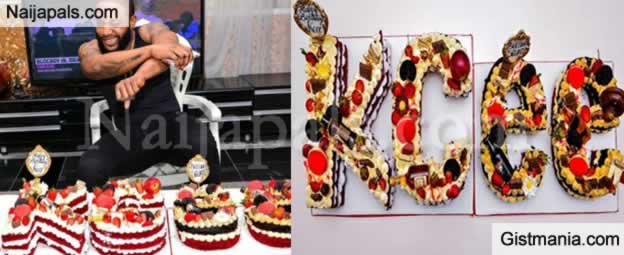 Musician, Kcee has shared some lovely photos of his cake as he celebrates his 38th birthday. The Limpopo crooner excitedly shared the pictures on social media as he thanked fans for their good wishes.
He wrote
"Shout out to the baddest cake maker I know @Dxplorercakes my blood sister. Thank you for this special birthday cake, I love It! You all should follow them on instagram and patronize her. #bullionsquad #bullionvan thank you all for the wishes God bless oya give me the account make I wire wire it's my Bday"
Kingsley Chinweike Okonkwo (born 18 April 1979), better known as Kcee, is a Nigerian singer and songwriter. He was formerly in the Hip Hop duo group called Kc Presh. He currently has a record deal with Five Star Music.