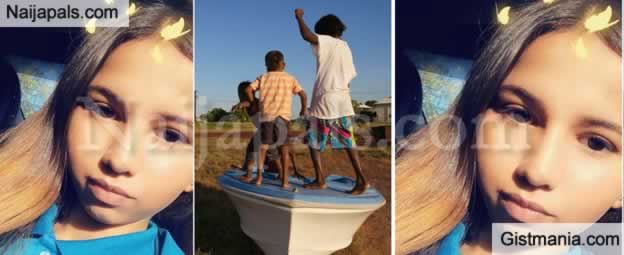 A girl was found dead by her dad in her bedroom moments after posting a cry for help on Facebook. Rochelle Pryor, 14, took her own life hours after she wrote on social media: "Once I'm gone, the bullying and the ­racism will stop."
The teenager died in hospital on January 10, nine days after her dad Geoffrey discovered her unconscious in her room. Only one person replied to her post online.

In a heartbreaking tribute, her older sister Kyanne described her as "sweet, happy and funny". The teenage girl was concerned her siblings' friends had "turned against her".

Kyanne told The Australian:

Quote

"She was really upset by it. "There was racism involved – a lot of the time it was just random people who don't ­realise what they're saying."


Rochelle was involved in an altercation in August outside school and she returned home with cuts on her legs.

Following the incident, her mum said her mental health began to decline and she stopped wanting to go to school.


Rochelle's death makes her the fifth Aboriginal girl in Australia to commit suicide in the past two weeks.

There have been three cases in Western Australia, one in South Australia and another in Queensland.
---