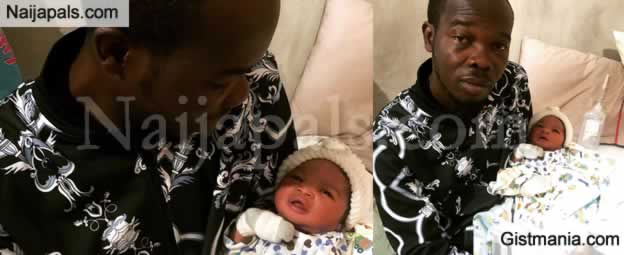 Popular comedian, Tayo Amokade lost his kid sister on Sunday, she died in labour while giving birth to her baby in the hospital. The actor was very devastated with the death that his face was physically swollen from crying as he shared a photo of him and the baby girl. he sworn to ensure that the child got the best of everything in a message he shared today. We send our condolences to the family; what a sad loss!

Yoruba actor Ijebuu is bereaved. The comic actor had earlier shared a photo of himself at the hospital expressing how grateful he is for welcoming a newborn into their family and many including his celebrity friends celebrated him even on their own personal pages. Ijebuu later deleted the post and this afternoon, reposted it, BUT THIS TIME, stating the child isn't his, but that of his blood sister whom they lost while giving birth to the child.

''I will continue to celebrate you My ENITAN, even though your mummy who happens to be my blood is resting in the Lord. I love you Mrs Ayobamibo Ogunmilugba. Continue to rest in the Lord'', the actor disclosed.


---