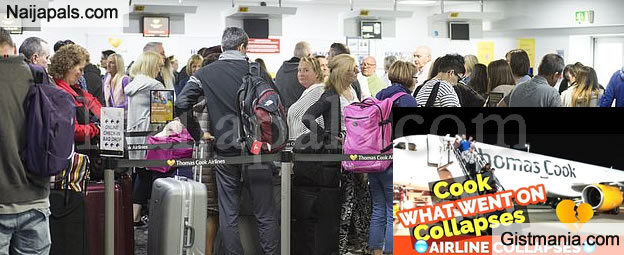 Hundreds of thousands of passengers booked on package holidays with Thomas Cook may not receive financial compensation until late November, UK authorities said in the aftermath of the travel group's collapse in the small hours of Monday morning.

Thomas Cook's failure presents the biggest test yet for Atol, the 46-year-old financial protection scheme funded via industry levies and administered by the UK's Civil Aviation Authority, which has begun the process of repatriating 150,000 UK holidaymakers and faces a wave of compensation claims from passengers booked on future package tours.

By law, all package holidays sold in the UK must be covered by Atol which guarantees to fly passengers home for free in the event of a package tour operator's collapse and refund those who have booked a future trip.

The CAA confirmed in a statement that it had launched "the biggest ever peacetime repatriation" of stranded UK passengers but would not launch a service to manage refunds until September 30.

"This refunds service will seek to process all refunds within 60 days of full information being received," it said. This means that UK consumers covered under Atol protection could have to wait until late November to get their money back.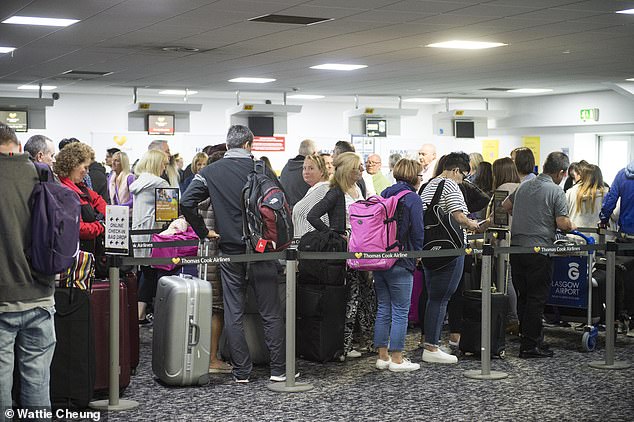 The CAA said further information would be available on a dedicated website in the coming days but urged customers to wait before making requests. "Please do not submit anything in the meantime as the organisation continues to focus on the repatriation flying programme to return more than 150,000 passengers to the UK," it said.

The regulator has also set up a 24-hour helpline for Thomas Cook customers which can be reached on 0300 303 2800 from the UK and Ireland and +44 1753 330 330 from overseas.

The 60-day refund period is double the 28-day target promised on Atol's website "under normal circumstances". However, the collapse of the 178-year-old FTSE-listed group is unprecedented in scale.

"The real downside for Thomas Cook customers is that they may have to wait for months to get their money back, and in the meantime, the price of flights and holidays will go up," said Simon Calder, the travel journalist and presenter of the BBC Travel Show.

Following the collapse of Monarch two years ago, the CAA had to repatriate 85,000 holidaymakers at a cost of about £60m and engage professional claims-handling agencies to help process 32,000 Atol compensation requests worth more than £21m.

Thomas Cook's demise poses a far greater challenge, as many of the Monarch passengers were not covered by Atol protection rules because they had only purchased flights and not a package holiday. This is why reports about the cost of compensating Thomas Cook customers is so much higher and, by some estimates could run to £600m.

"The CAA said that it refunded 80 per cent of the Monarch Atol claims within three months, which is not a spectacular performance," Mr Calder said.

He added that the Thomas Cook bankruptcy was more similar to the 2008 collapse of XL Leisure Group. "Many of its 200,000 forward bookings were for package holidays, and some people ended up waiting up to a year. I hope the Civil Aviation Authority has systems and people in place and fit for purpose," he said.


Please use the sharing tools found via the share button at the top or side of articles. Copying articles to share with others is a breach of FT.com T&Cs and Copyright Policy. Email [email protected] to buy additional rights. Subscribers may share up to 10 or 20 articles per month using the gift article service. More information can be found at https://www.ft.com/tour.
https://www.ft.com/content/a43857fc-dd2e-11e9-b112-9624ec9edc59

Customers who have only booked flights with Thomas Cook Airlines would not be protected by Atol, so will have to turn to travel insurers and credit card issuers to obtain compensation.

Adam French, consumer rights expert at Which?, said: "If you didn't book as part of a package you might not be Atol-protected but you may be able to claim the cost back through your travel insurance or credit card issuer — it will depend on your circumstances."

Up until Sunday evening, Thomas Cook's website and social media channels continued to reassure customers that the business and flights would continue to operate as normal.

"If customers choose to cancel their holiday/flight or make amends to their payment schedule, normal booking conditions [and] cancellation charges will apply," the company tweeted.

When Monarch collapsed, the announcement was also made in the early hours of the morning when all planes were on the ground as the company's Air Operating Certificate which is needed to operate flights was suspended as a result of its insolvency.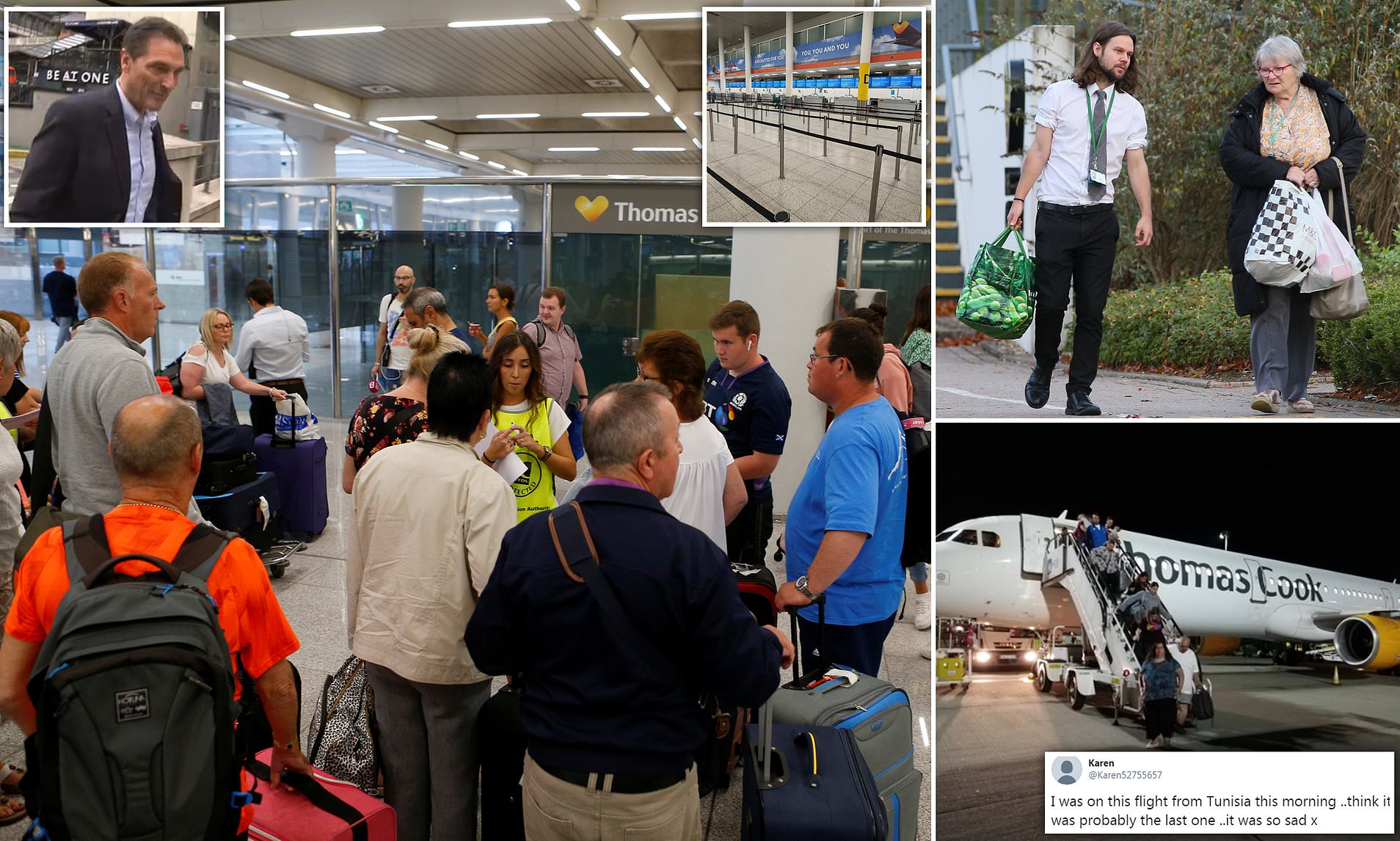 In May, a UK government review into airline insolvency proceedings recommended adding a 50p levy to every airfare to shift the burden of future repatriation costs away from the state, and allowing insolvent airlines to continue to operate flights "for a limited period" to bring travellers home.

However, the proposals have yet to become law and met with stiff opposition from the aviation industry. An update is not expected until the white paper on aviation strategy scheduled for the new year.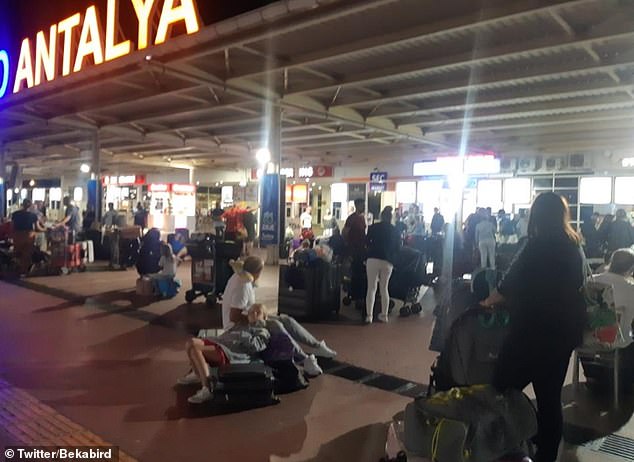 Boris Johnson, UK prime minister, said the government's "thoughts were with the customers of Thomas Cook", adding: "We need to look at ways in which tour operators, one way or another, can protect themselves from such bankruptcies in future."

The Atol scheme is funded by charging holders a fee of £2.50 per traveller which is held in a fund managed by the Air Travel Trust, and administered by the CAA.

On Sunday evening, Virgin Atlantic was on standby to help fly back Thomas Cook customers stranded in the US, Jamaica and Cuba. EasyJet was preparing to assist with any repatriation of European holidaymakers, according to people familiar with the matter.

Rival travel company Tui is also expected to help fly home more than 300,000 German customers of Thomas Cook if needed, but would not confirm its involvement.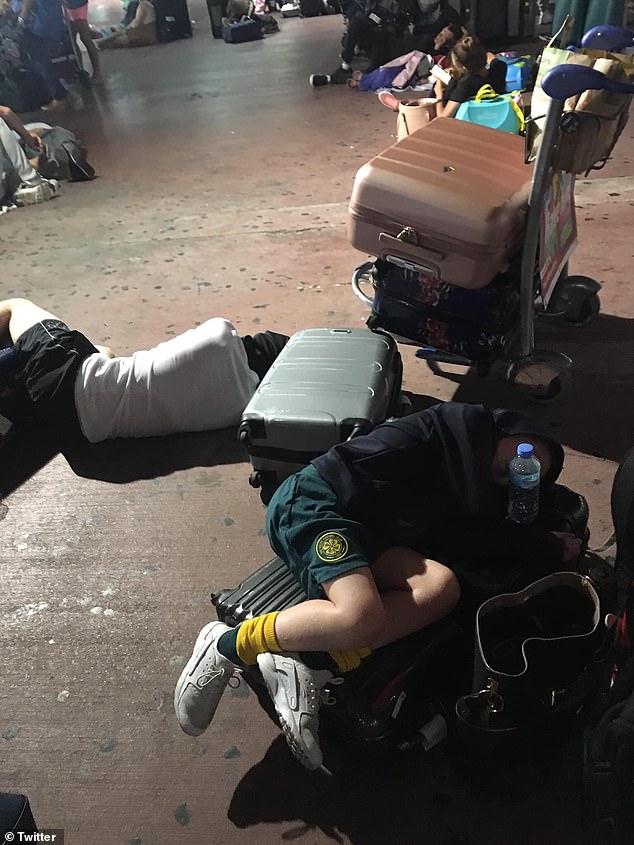 Package holidays booked via Thomas Cook's German subsidiary Condor are covered by a similar mandatory insurance scheme that will repatriate customers in the event of any collapse, underwritten by private insurance providers. The German foreign ministry declined to comment on the situation.
---