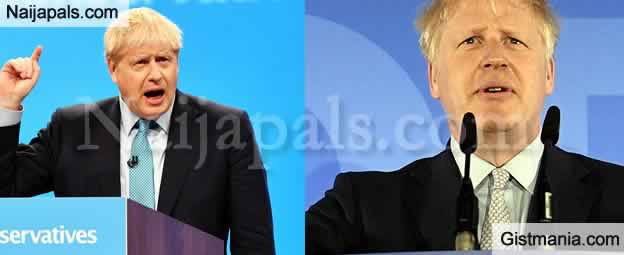 There has been no change in Boris Johnson's condition, two sources close to him said on Tuesday (April 7), after the British prime minister was taken into intensive care following a deterioration in his coronavirus symptoms.



Johnson was given oxygen on Monday and taken to an intensive care unit at a central London hospital in what Downing Street said was a precautionary measure after his condition had worsened.

Mr Johnson, 55, was moved to ICU at St Thomas' Hospital in central London after his health worsened badly over just two hours with doctors fearing he might need a ventilator to aid his battle.

The Prime Minister was transferred to intensive care at 7pm yesterday because of breathing difficulties - forcing him to delegate his powers as Prime Minister to Foreign Secretary Dominic Raab.

The sharp downturn in his condition came 11 days after first suffering coronavirus symptoms - with Mr Johnson looking increasingly unwell in that period until his admission to hospital on Sunday.

Downing Street sources confirmed Mr Johnson is not yet on a ventilator - but was moved to intensive care to be near one if needed - with some medical experts forecasting this course of action is now 'very likely'. Two-thirds of patients in intensive care with coronavirus are sedated and put on a ventilator within 24 hours of arriving as the illness attacks their lungs.

But last night one doctor told The Times Mr Johnson was conscious and had not been intubated - the process of putting a tube in the windpipe to aid breathing - but had required around four litres of oxygen rather than the 15 litres used by an average Covid-19 ICU patient.

Only two hours before his move to intensive care, Downing Street were insisting he was still spearheading the government's coronavirus response, despite de facto deputy Mr Raab chairing the morning crisis meeting.

Yet shortly after the Foreign Secretary left the Number 10 podium following the daily 5pm press briefing, Mr Johnson, 55, suffered breathings problem.

He was taken into the critical care unit and the PM asked Mr Raab, the first secretary of state, to start deputising for him. .
---
Posted: at 7-04-2020 11:27 AM (9 months ago) | Hero