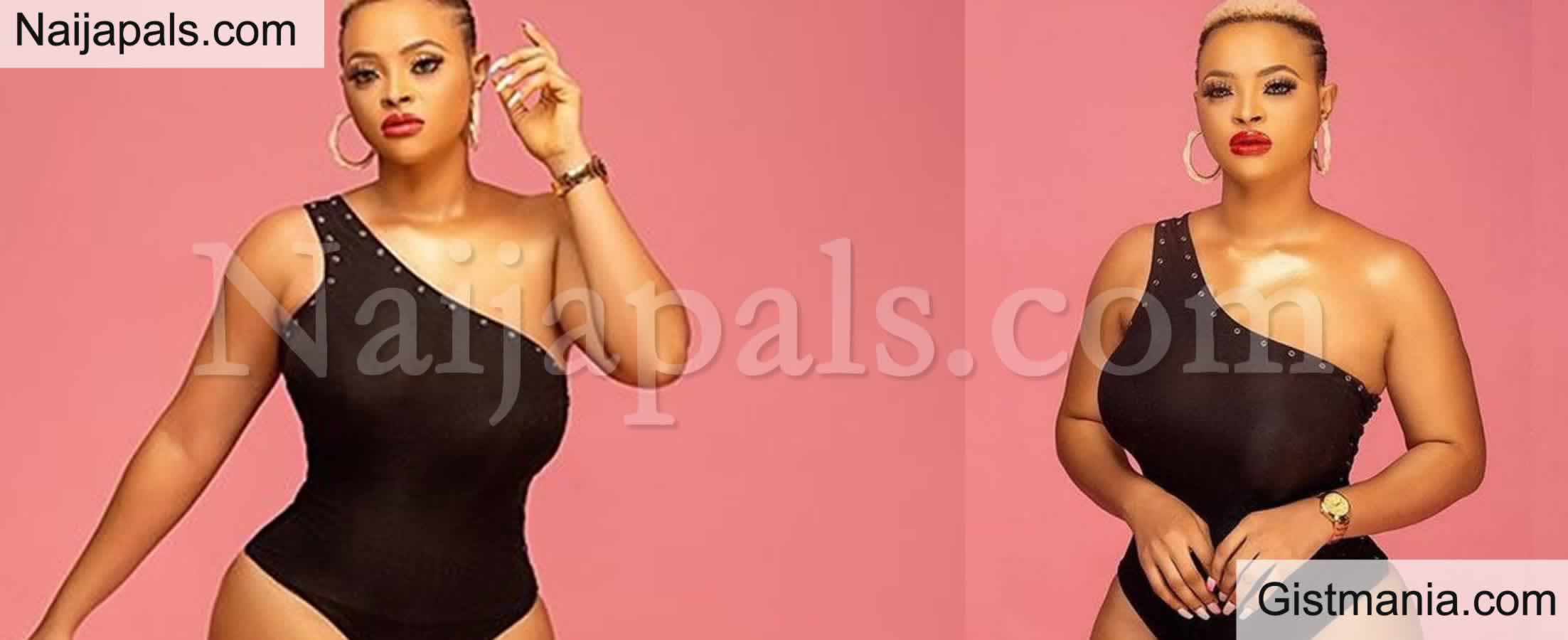 Nollywood actress Angela Eguavoen has concluded that a lot of women are in bondage all in the name of being and staying married.


The fast rising thespian took to her Instagram story to say this, giving the reason for her conclusion and assertion.

Narrating, Angela Eguavoen said she had a conversation with her married male friend and he bragged about how he can go more than a year without having sexual intercourse with his wife.

The surprised Angela then asked if he got his wife sexual toys to satisfy her urge and she was more shocked by his response of if he ever catches her with sexual items, she would leave his house.

"So I and a married friend(man) had a conversation recently and he said something about how he can go a whole year or more without sleeping with his wife. And I asked, did you get her a dildo or some toys? Cause apparently she can't do it with another man. And he goes, the day I see her with any sex toy is the day she is living my house", she began her narration.

"The fact that she can use a toy to satisfy herself shows that she can sleep with another man* I was speechless, My mouth was open and no words came out. I've been thinking about this since then, the truth is a lot of women are in slavery and bondage in name of marriage. I see him differently right now", she concluded.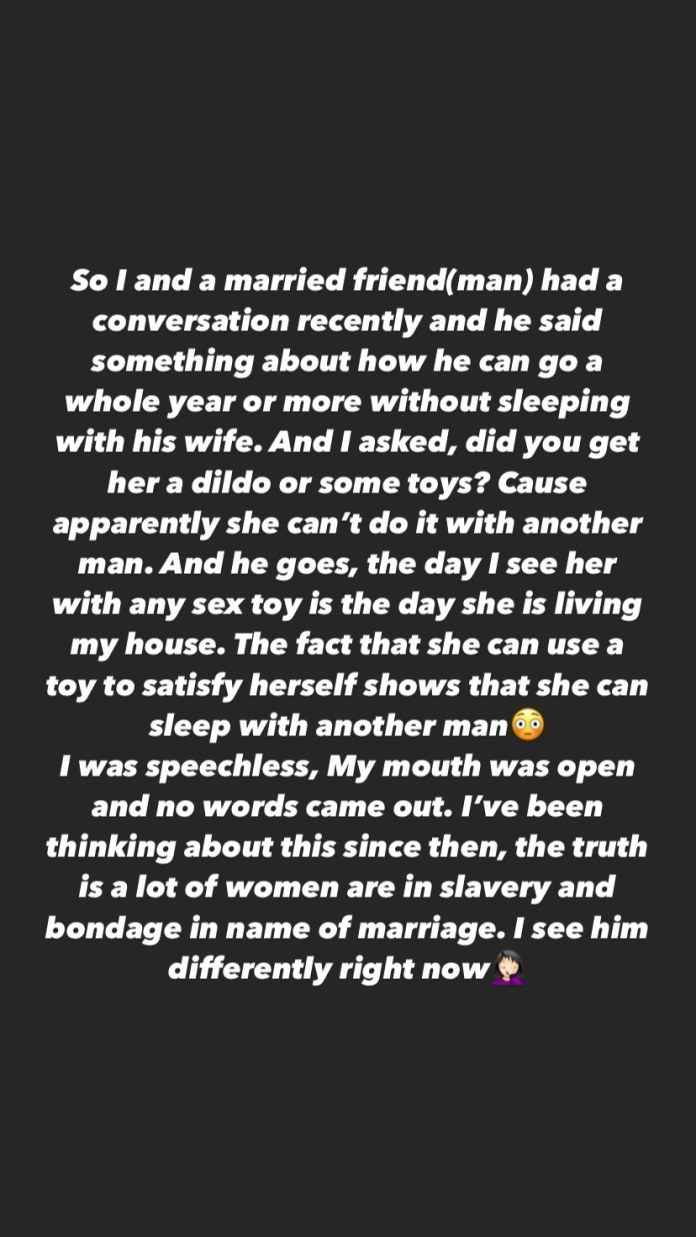 Posted: at 11-04-2021 04:55 AM (1 month ago) | Upcoming