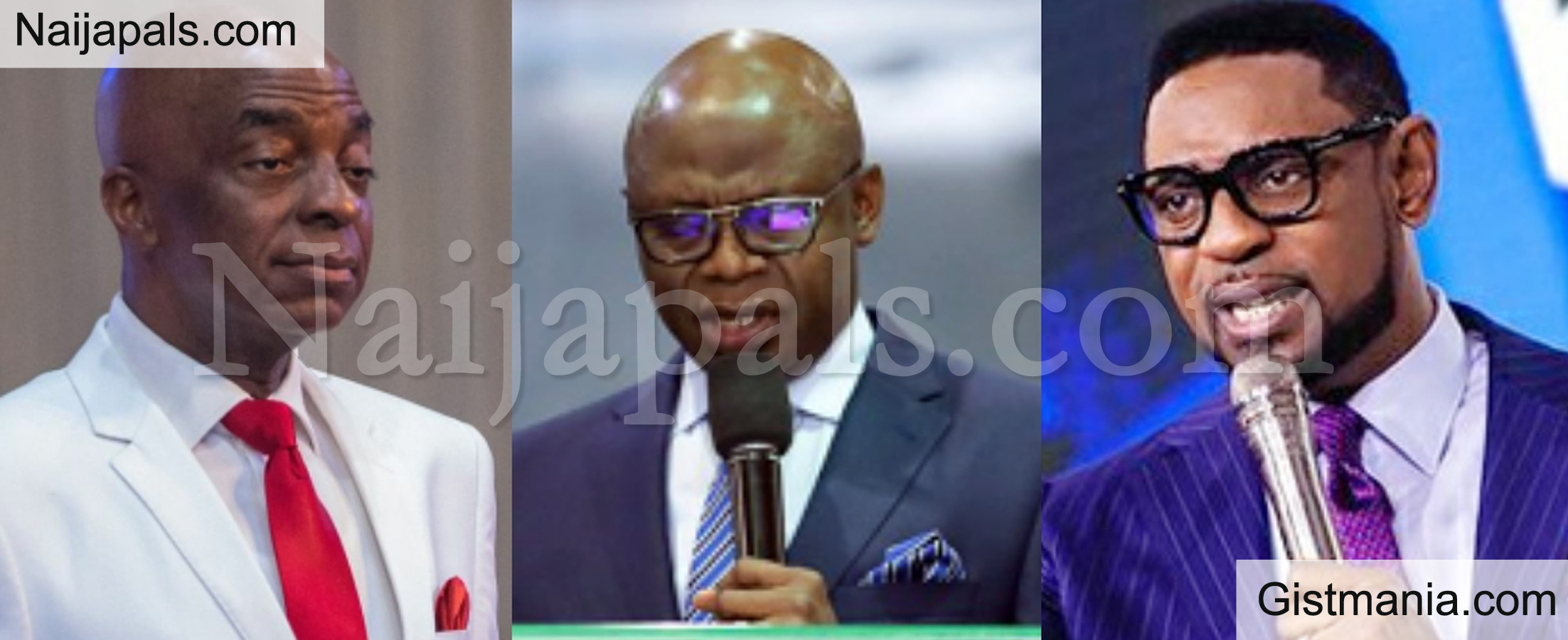 The senior pastor of the Commonwealth of Zion Assembly (COZA), Pastor Biodun Fatoyinbo, has urged his church members to always put God first.

Fatoyinbo, during a recent sermon, said that honouring God and putting him first is the surest way to exponential wealth. He urged his listeners to always pay their tithes and "first fruits".

The preacher also had words for the Citadel Global Community Church (CGCC) general overseer, Pastor Tunde Bakare, over the bank loans he took to build his Lagos megachurch.

Fatoyinbo suggested that Bakare's act of tearing Bishop David Oyedepo's book could be the reason the CGCC pastor is in financial trouble over his megachurch project. Bakare, many years ago, tore the book after, according to him, he read a portion in which Oyedepo called anointing oil "God's life in a bottle". Bakare was of the opinion that the claim was heretic and occultic.

But Fatoyinbo suggested that because the book was dealing with the topic of prosperity, tearing it may have taken Bakare far from financial stability.

Oyedepo is the founder of Living Faith Church, aka Winners Chapel.

"Someone tore Bishop Oyedepo's books on prosperity and others on live TV. According to the news, he is now having issues because of N10 billion," Fatoyinbo said without mentioning Bakare's name.



Quote

"I heard somebody is in trouble for N10 billion.

"Don't let anybody deceive you. The church that they (Oyedepo's church) are building, they already paid N100 billion cash for their building.

"They didn't raise a dime. N100 Billion cash! And that's not completion of the building. By the time they are finished with it, it has not been done on earth. Everybody is struggling to work there because it will be on their CV. It has not been done on earth. Anywhere. America. Anywhere. It has not been done on earth.

"Guys, I'm telling you there is a dimension we need to plunge into and I'm trusting God for sons to believe it.

"We are not teaching you what we are not doing, we are not following cunningly devised fables. It's possible some people have taken advantage of Christians, but this is the truth,"

he said.
Posted: at 13-01-2022 05:23 AM (1 year ago) | Addicted Hero