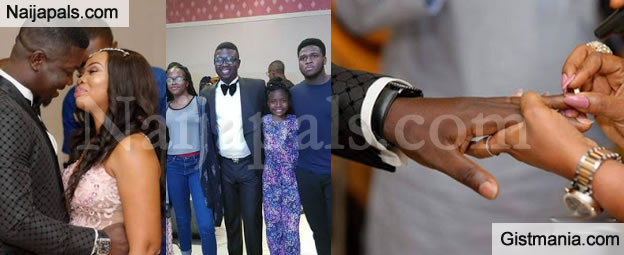 The comedian took to social media to praise his wife has they celebrate their 6th wedding anniversary today.

He wrote;


Quote
Wawuuuueeessstttt!!! It's been six years of God's awesomeness.
Quote
I took the decision to walk down the road of marriage with you, my love.
Quote
I waited to see you walk down the aisle to meet me.
Quote
You have done more than the I DO in agreement to marry me.
Quote
Everyday, a beautiful you is unveiled and our home is merrier. Continue...
Quote
God who knew my suffering and lack of Parental closeness as child built a home for me with you.

The world will wag their tongues and some will succumb to evil prayers, but with theirs will come to nought.

I am happy to be the one to celebrate you, my own number 1 celebrity.

Mummy Tiwaloluwa and the rest coming.

Beyond the moon my love remains and beneath the earth even in death my heart rejoiced it ever met you.
I love You, the rarest of all precious gems.

Happy Sixth Wedding Anniversary.
---