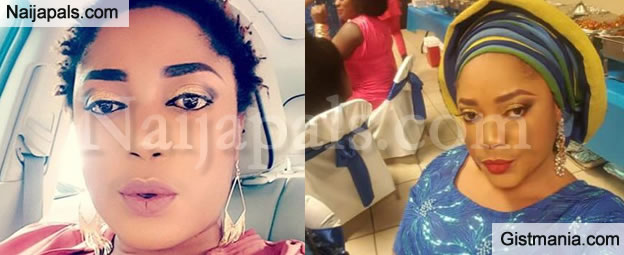 Nollywood actress, Lola Margaret, who is now an ex-convict because of her incident with the US Police over alleged fraud case she was involved in, has been deported to Nigeria.The actress got nabbed after a strong surveillance was placed on her account. She was suspected to have been withdrawing huge sums consistently before she was nabbed.

Sources close to the actress alleged that the Lola was initially released on condition that she reveals the identities of the characters she was working with on the illegal withdrawals, and she did. After Lola Margaret got released, she took to Instagram to thank God. She said,

Quote

"What else can say onto the Lord? than thank u, my God is good".

However, the police later returned to take her in for further interrogations, and she has been in their custody ever since.


There was no official report on the alleged card fraud by the Atlanta police, but the actress' mugshot surfaced online. See below.
Hints has it that the actress has since been released and deported back to Nigeria and considering the gravity of her actions, the actress has decided to relocate to Ibadan from Lagos where she formerly resided.
Currently the actress is maintaining a low profile as she is yet to attend any public function as she hopes to rebrand herself and stage a strong come back to the industry.


Lola Margaret (born Lola Margaret Oladipupo) is a Nigerian actress, film producer and director. Her career came into limelight after she starred as the lead character in the movie Bisola Alan. Lola was born in Ilesa, a city located in Osun State South-Western Nigeria where she went on to complete her basic and secondary school education. She holds a Bachelor of Arts degree in History and International Relations after graduating from Lagos State University.

---