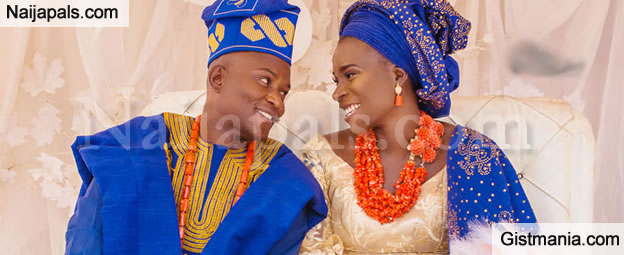 There is a new twist to the separation between single mum of four from two failed marriages, Dami Ewa Stratton and her never-been-married single man, Emmanuel Cole.

In January this year, Dami shared photos from her wedding to Emmanuel. She shared the photos to encourage other single women who might have lost hope of finding love again.

Her love story which received so much congratulations, took a different turn two weeks ago when Emmanuel came online to slander her, accusing her of cheating on him and getting pregnant for another man while they were married. Read here.

Well, Ewa has taken to her IG page to share her own side of the story.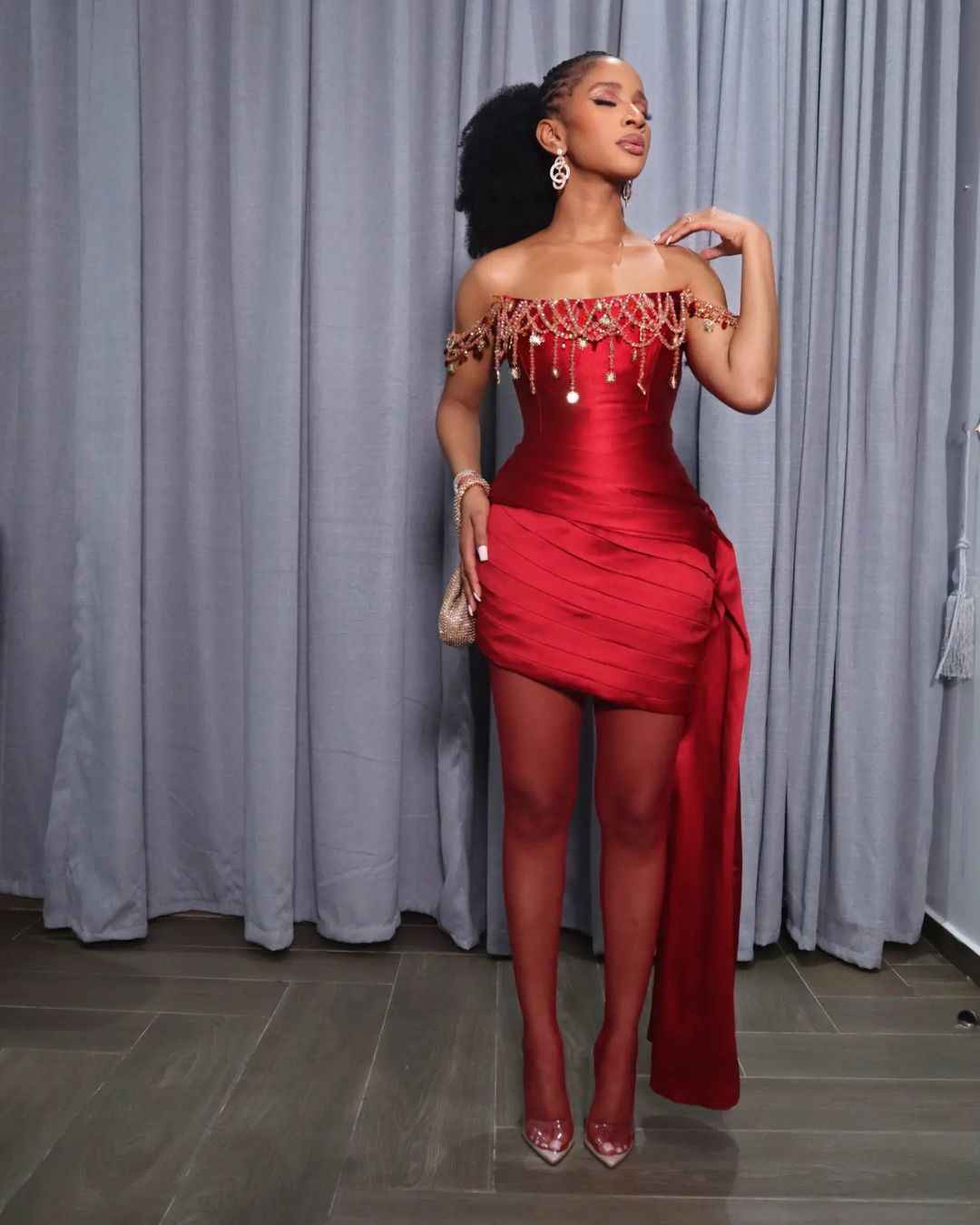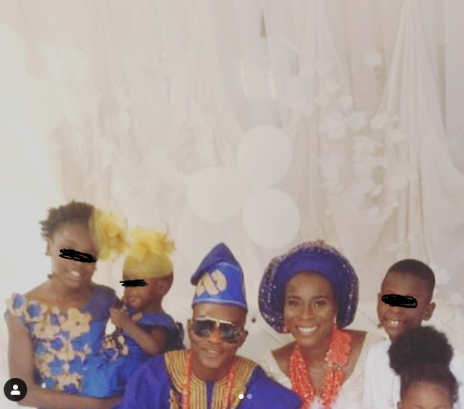 Ewa who welcomed a daughter few days ago, denied ever getting married to Emmanuel. According to her, a wedding is only certified if there is an exchange of bride price between a groom and brides family. According to the mum of five, she ensured that the wedding which she publicised in January, was not attended by any member of her family or any exchange of gifts or bride price. According to her, she knew Emmanuel was up to no good and she led him on. She also shared a new photo of her new baby with a man she claims to be the father.


See her posts below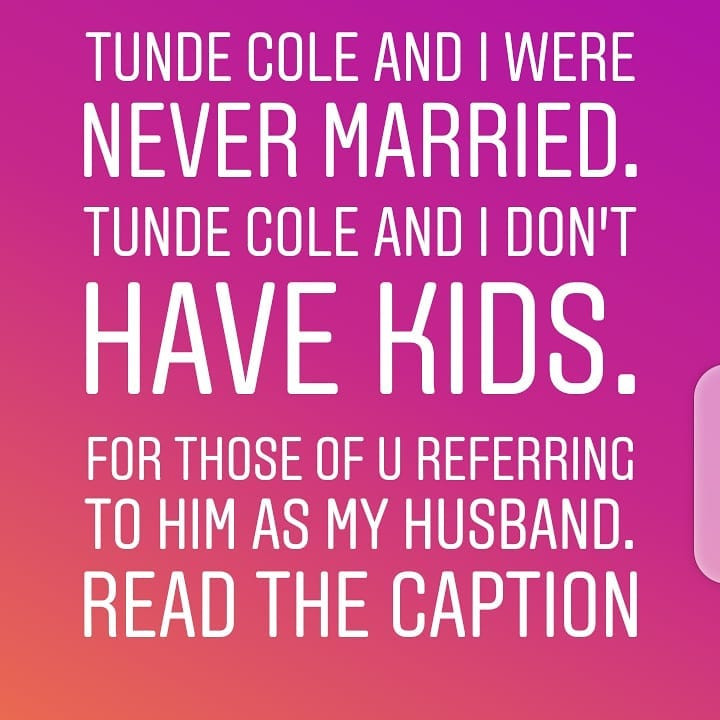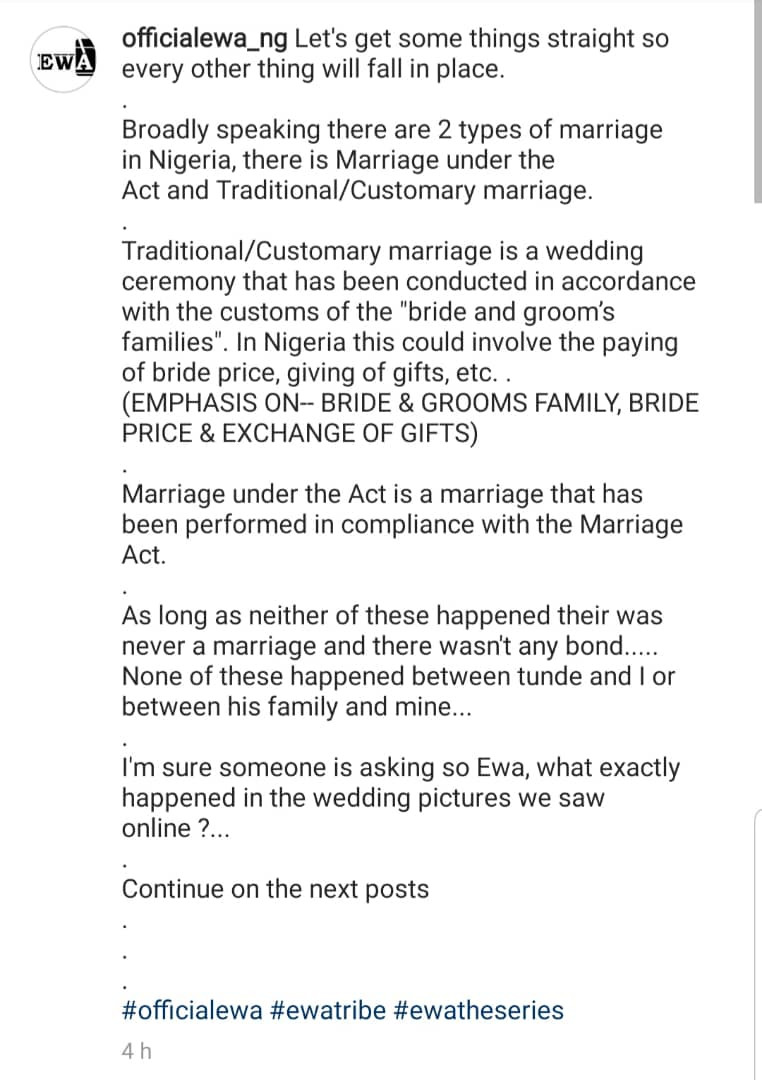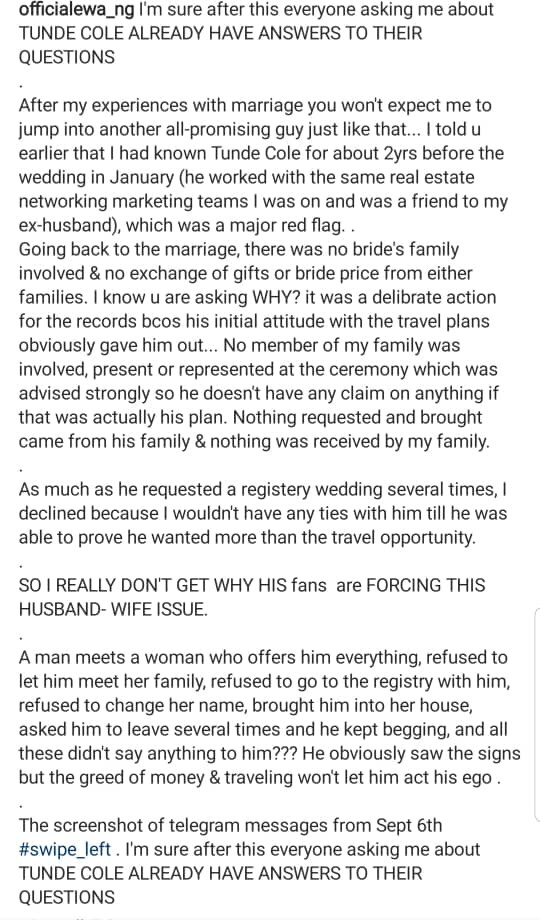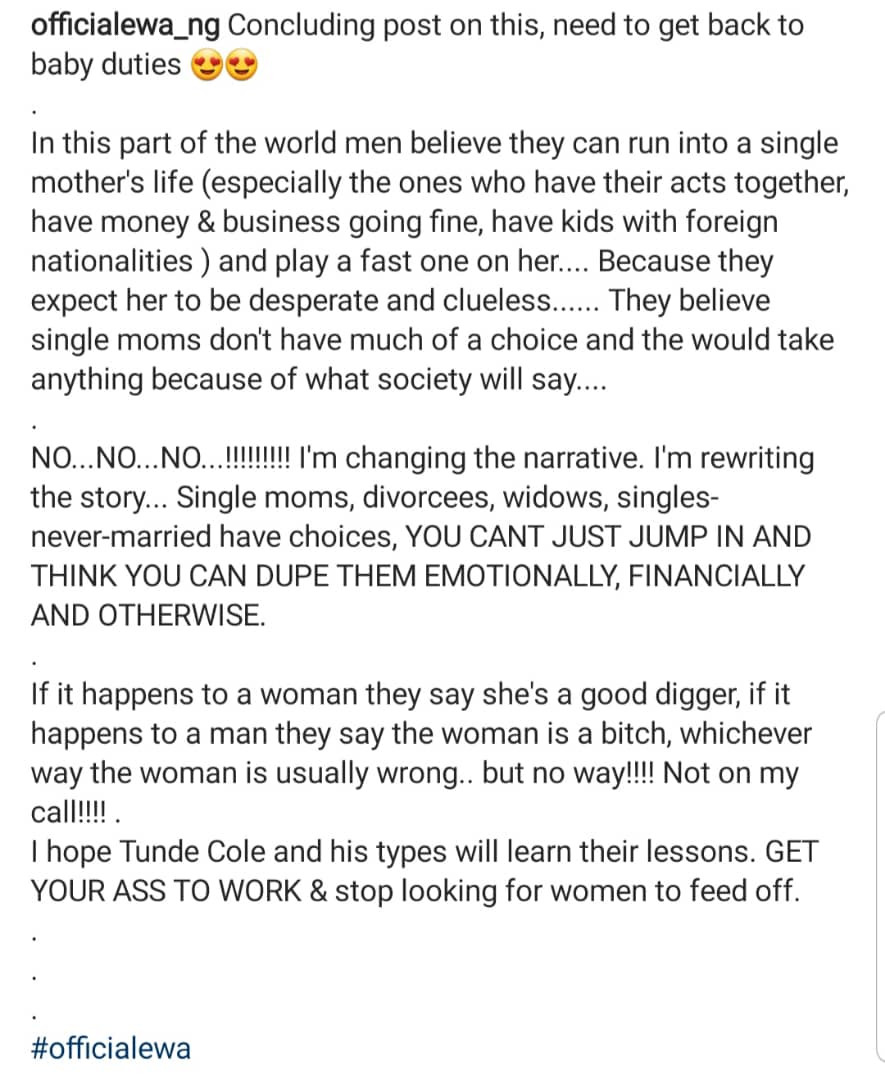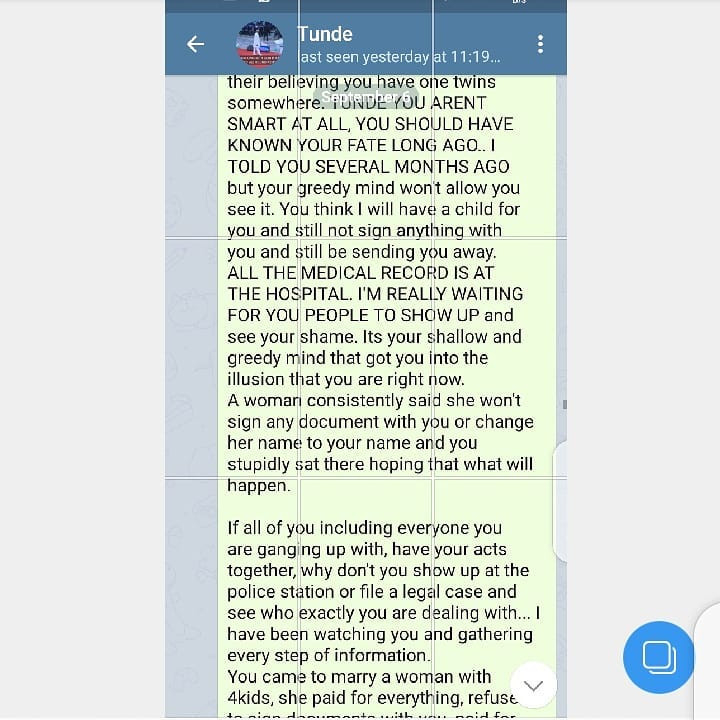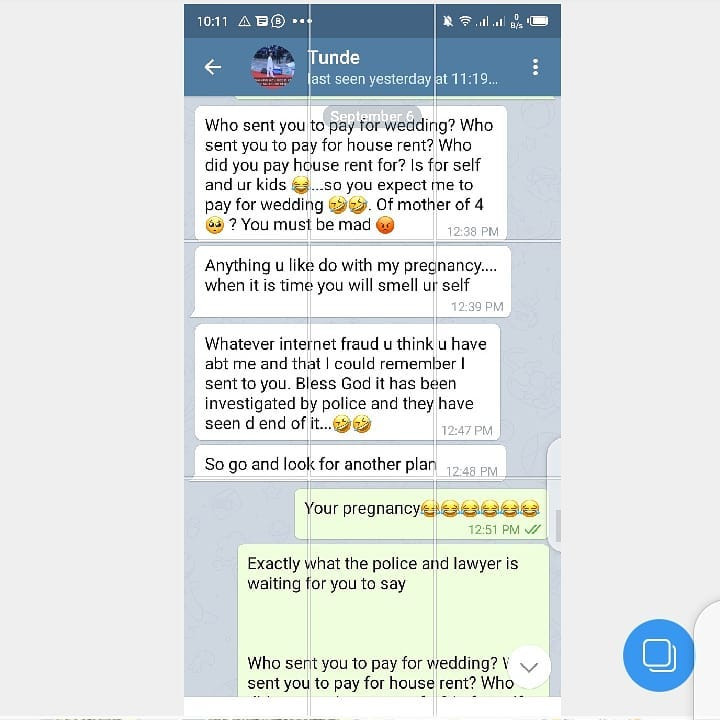 ---