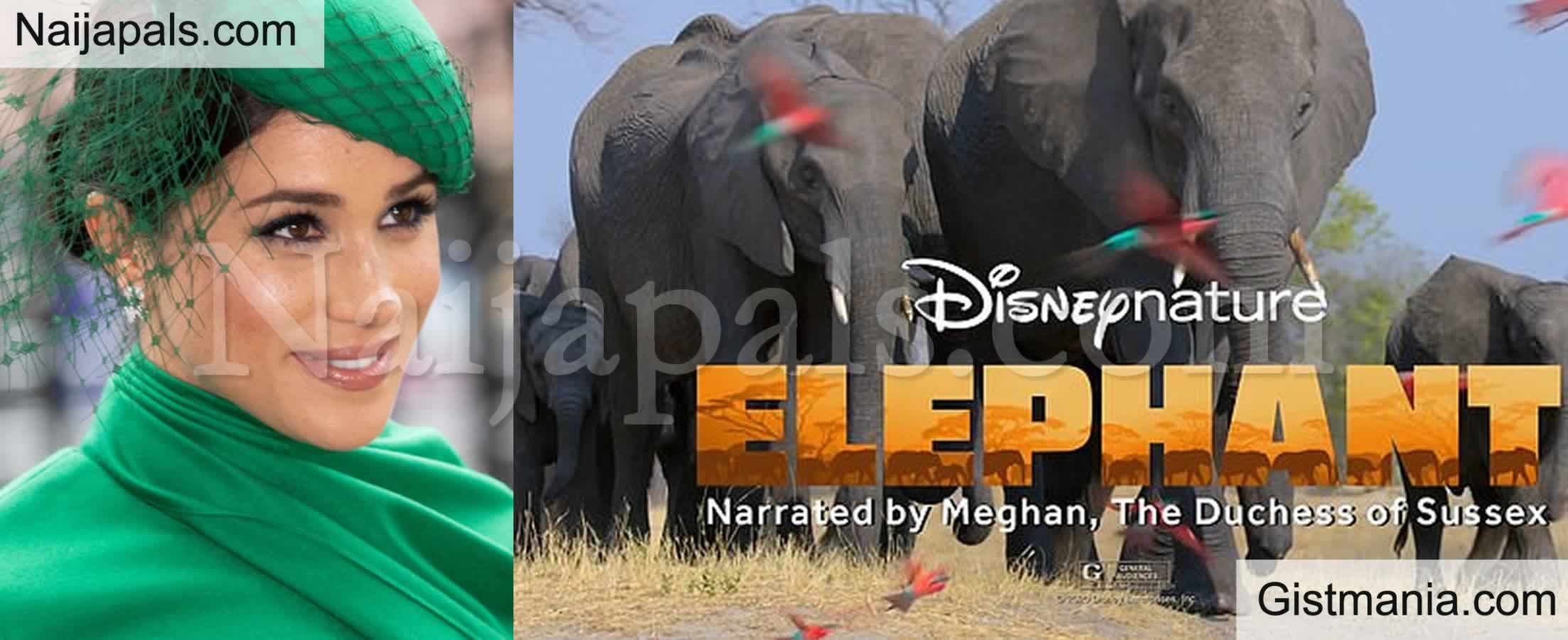 The Duchess of Sussex's first gig after quitting the royal family has been revealed - with Meghan voicing a Disney documentary on elephants.

Her fee for the project is going entirely to the Elephants Without Borders charity - an organisation dedicated to conserving wildlife and helps protect the animals from poaching.

Meghan agreed to do the voiceover after a direct request from filmmakers, and it is understood that she recorded it in London this autumn after seeing footage of the documentary.

A trailer for Elephant failed to give fans a glimpse of Meghan's narration - but it did reveal that the story follows a 'family's extraordinary 1,000 mile journey across Africa on an adventure that will change their lives'.

It comes after the Duke of Sussex, 35, was filmed touting his wife's voiceover skills to Disney boss Bob Iger at the UK premier of Lion King in July.

The royal couple are currently in Canada with their 10-month-old son Archie and are self-isolating in their Vancouver Island waterfront mansion.
---