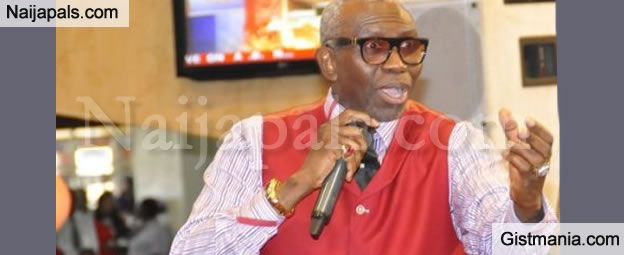 Social media has been agog with reports that the 25-year-old marriage of former CAN president, Pastor Ayo Oritsejafor and his wife, Helen, has packed up. The reports claimed the couple is now divorced and that Mrs. Oritsejafor has moved out of their matrimonial home with their kids to the UK. The reports also alleged that the divorce was on grounds of infidelity. A check shows that Mrs. Oritsejafor fondly called Mama Helen by the church members, was conspicuously absent from the week-long celebration of her husband's 50th anniversary as a clergyman in November this year.

Several clergymen including Pastor Adeboye and his wife attended the celebration. Usually, Mrs. Oritsejafor would sit close to her husband on the pulpit but during the November celebrations, she was absent and has been absent from church activities for a while. On the days of the week-long anniversary celebration for her husband and his church which started Nov 6-15 2022, Mrs. Oritsejafor continued to hold her daily live prayer sessions which she calls ''Command The Day'' on Facebook.

Her image was also absent on the flyer announcing the November church program. Pastor Ayo, Mama Helen or the church are yet to make an official statement on this development. First slide shows Pastor Ayo alone at the church programmes in November. Politician Opeyemi Falegan who is a brother to Mrs Oritsejafor has debunked claims that the couple is divorced. In a post he shared on social media this morning, Opeyemi dismissed claims that there was any act of infidelity.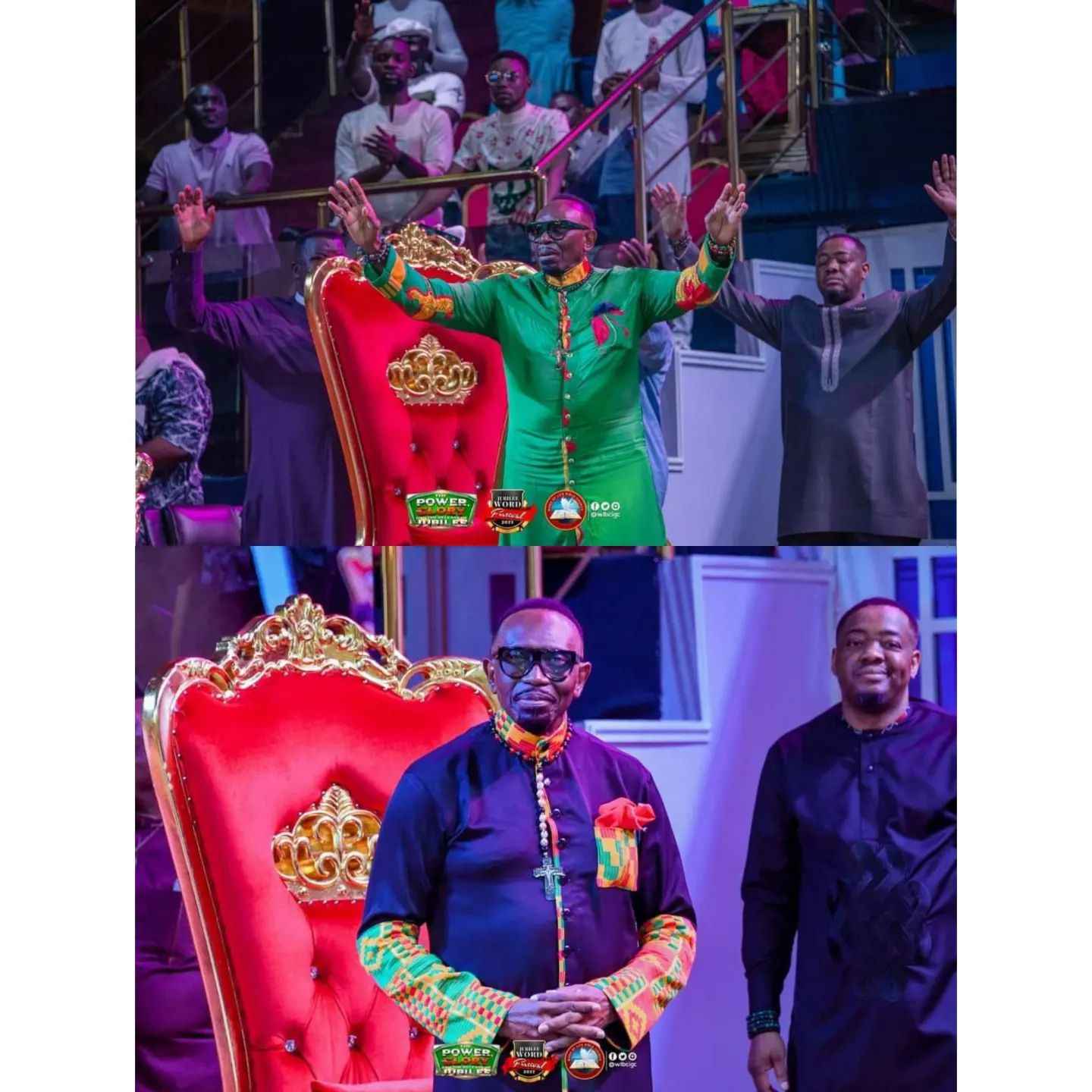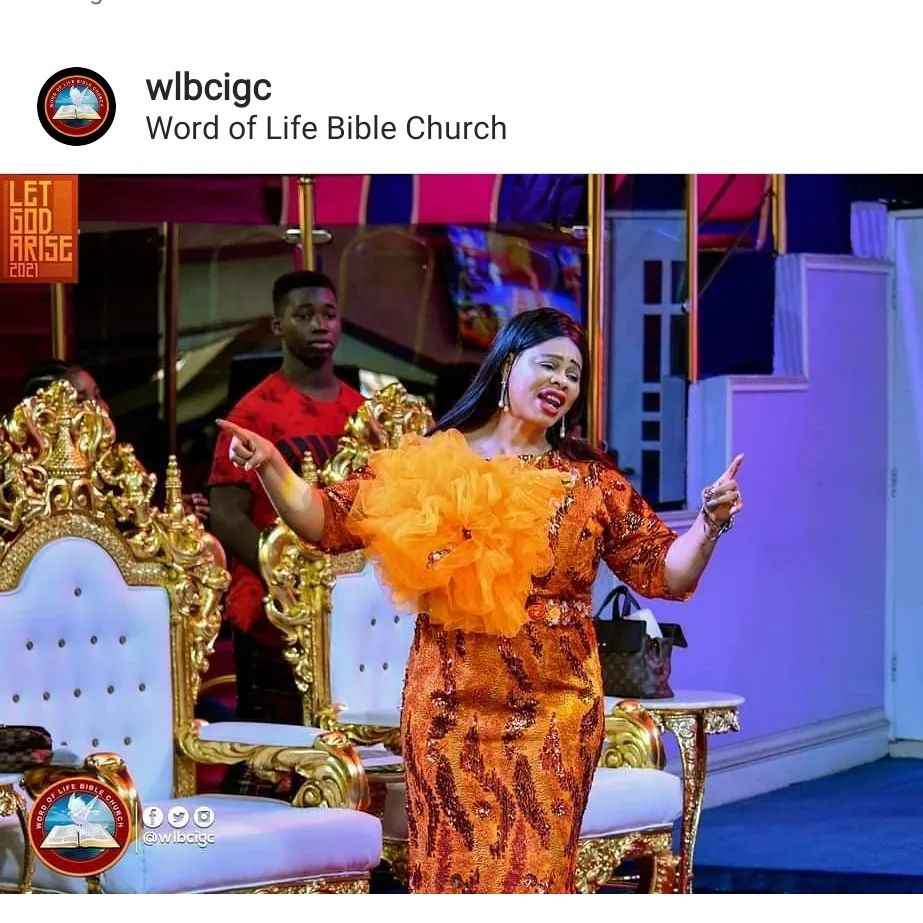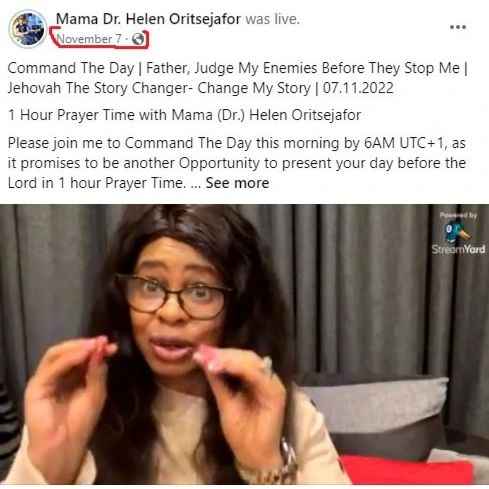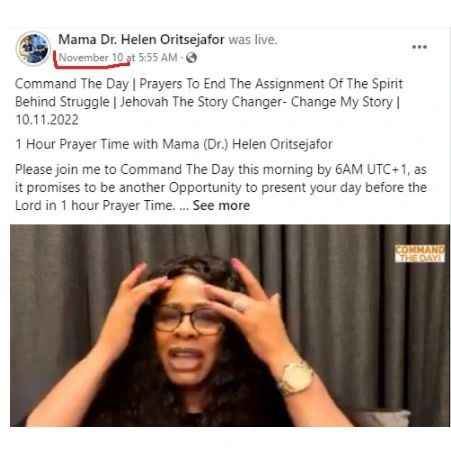 ---
Posted: at 9-12-2022 12:30 PM (1 month ago) | Hero