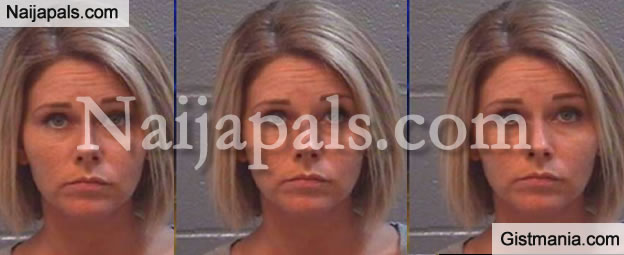 A 35-year-old mum in Georgia Rachel Lehnardt has lost the custody of her five kids after she was allegedly arrested for hosting a party for her teenage daughter which involved sex, weed, alcohol, a hot tub and a naked version of the game Twister.
Rachel was charged with two counts of contributing to the delinquency of a minor for the party. The mum who is a recovering alcoholic addict was reported to the police by her AA sponsor. She was released after posting a $3,200 bond.
Rachel's kid are aged 4, 6, 8, 10 and 16. She is currently divorcing her husband who is an Iraq war veteran.
The children were with their father on the night of the party. The teenage daughter texted her mother to ask if she and some friends could come over "to party," revealed the sponsor.
Rachel replied they could come over.
At the house party, Rachel's daughter and her friends drank alcohol and smoked marijuana. The mum joined in on their party and played. Afterwards she had sex in the bathroom with an 18-year-old boy.
Rachel Lehnardt, prior to the incident had been attending a sexual-addiction workshop at her local Mormon church.
---