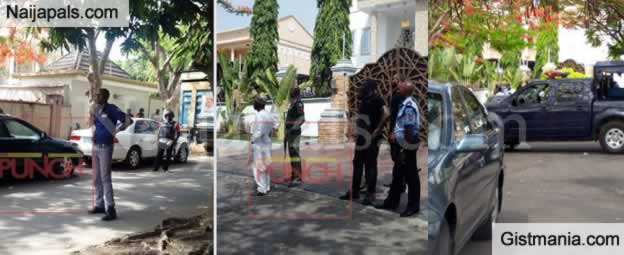 We are not there, but the honourable Senator is updating us via his instagram page. Dino posted photos of security vehicles and youths who he claims came out in solidarity.





In one of the photos, he said: 'My Gate Blocked'




Do we say; say a prayer for Melaye, or simply say, surrender? We are lost! Are you lost too or you have a stand?
---